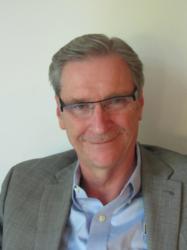 Madison, WI (PRWEB) October 10, 2012
Cory Erickson, President and Chief Operating Officer of Career Momentum, Inc., the Madison-based talent management consulting office of Career Partners International, is pleased to announce the hire of Tom Drury as adjunct Senior Talent Management Consultant.
"Tom's extensive background in Human Resources, talent management, leadership as well as career counseling is a welcome addition to our outstanding talent management team. We intend to utilize Tom's talents in the executive coaching and career transition areas of our business," stated Erickson.
Tom's business career includes more than twenty five years in managerial and executive leadership positions in all aspects of human resources and quality management. He has extensive experience in recruitment and staffing, career counseling, executive coaching, employee relations, organizational consulting, and talent management. Tom has held senior leadership roles in private and publicly owned companies in the manufacturing, public utility, and services industries. He has a B.A. in Sociology from UW-Madison. He has served for twenty five years as a member of the Portage Police and Fire Commission.
"I am pleased to be affiliated with the Madison area's only full service career transition business. I enjoy helping people achieve their career goals. This opportunity with Career Momentum will allow me to do that on a regular basis," added Drury.
About Career Momentum
Career Momentum is a talent management consulting firm that has been doing business in Madison since 1994. As an equity owner in Career Partners International, Career Momentum provides services to clients worldwide in talent management such as: employee assessment, leadership, employee development, succession planning, and outplacement.
About Career Partners International
Established in 1987, Career Partners International is one of the world's largest providers of talent management solutions with more than 200 offices in over 40 countries around the world. Organizations of all sizes turn to Career Partners International to successfully assess, engage, develop and transition talent using the expertise of 1600+ professionals in the areas of assessment, executive coaching, leadership development and outplacement services. Additional information can be found by visiting CPIWorld.com.
###
Contacts:
Kim Mills, Career Partners International, 919-419-8296, kim.mills(at)cpiworld(dot)com
Cory Erickson, Career Momentum, 608-274-2430, cory(at)careermomentum(dot)com