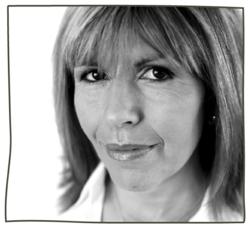 We want young people to learn about the real opportunities out there and have the right skills – otherwise they're in danger of becoming the lost generation.
(PRWEB UK) 12 October 2012
Greentree GAME ON has drawn an enthusiastic response from British businesses that want a shot at winning the grand prize: a £150,000 software implementation.
One of the judges of the competition, who has extensive experience of both technology and learning, says they have the potential to turn around a global economy reeling from the effects of recession.
Well-known BBC journalist Maggie Philbin is also the founder and CEO of TeenTech, who work collaboratively with leading Science and Engineering companies and regional partners, to create events that aim to interest the scientists and engineers of tomorrow in technology careers. It targets 13-year-olds, who are on the cusp of deciding the focus of their education, and their future employment.
Maggie believes that without information, too many youngsters will drift into dull and unrewarding jobs, when they could be doing something that is good for both them and the country.
"They're the ones in danger of becoming the lost generation," she says. "We want them to have the right kind of skills; we want them to have gone into decisions about subjects with their eyes open, and we want them to know what the real opportunities are out there."
TIME FOR A CHANGE OF THINKING
The recession has made many British businesses depressed and inward-looking. Growth in the UK remains unlikely, with business confidence at its lowest level in 20 years, according to a recent survey by accountancy firm BDO. The economy continues to shrink and unemployment is expected to rise further because private firms are reluctant to hire, and some are retrenching.
Maggie says many British businesses could be performing so much better if they focused more on the long term and invested in technology that could stimulate growth.
Maggie is one of British television's best-known faces. For 30 years she's worked on a wide variety of science, medical and technology programmes, and is currently seen regularly on BBC 1's Inside Out. She says outdated thinking and business practices could be changed with the help of the technology now available.
"The problem is, if your systems are holding you back, your competitor may have a better system that allows them to sneak ahead, even though their offering isn't as good as yours," she says. "I'm not saying that there's a perfect system that will be right for everybody, but it's worth investing time in taking a look at them to see whether you could do things a different way."
Maggie believes it's important for businesses to take the long view, "because if you focus too much on what's in front of you, you just trip over your feet".
"I think for a long time we have perhaps prioritised the wrong things," she says. "It's not always just thinking about the bottom line; it's actually examining what you're doing, and why, and how."
A CHANCE TO CHANGE
Businesses entering Greentree GAME ON have to explain their current situation, and what they believe a new business system would do for them. Maggie hopes this sort of self-analysis will get some of them out of the Recession Blues, and start thinking about a brighter future.
"I'm really looking forward to seeing how companies – perhaps through entering the competition, let alone winning it – start to re-examine what they're doing, and perhaps think about how technology could help them do it better," she says.
Entries for GAME ON close on October 19th. Businesses can enter here or recommend another company to enter.