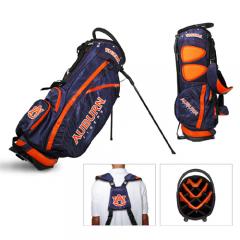 Sports Fan Online Shop Now Offers Golf Accessories.
Paradise, TX (PRWEB) October 16, 2012
When deciding what to include in its online sports fan store, the SF-JO team considers the benefit, uniqueness, or need for the item. Because the sport of golf met all three of these criteria, the SF-JO team elected to include golfing accessories in its sports fan jewelry and accessories catalogs.
The popularity of golf is growing because of everything it has to offer to the sports fan. It is one of only a few sports that can be played by all sexes and by all ages and skill levels. It can be played individually or in a team and it offers many health benefits.
Golf is far from boring with no two golf courses being the same. Most people consider it a relaxing sport where you can clear your mind of the day's activities and enjoy the beautiful lawns, rolling hills and fresh outdoor air.
Golf is a great exercise sport where both the mind and body get a workout. Rather than becoming "Masters" of the sport, participants learn to be tolerant of its paradoxes.
The SF-JO team has added golfing accessories to its NCAA, NFL and NHL catalogs. Several gift sets have been added that include golf balls, tees, towels and/or ball markers. The catalogs also include several choices of cart bags with all bags having fourteen-full length dividers, five zippered pockets, an external putter well, lift assistant handles, fleece lined valuables pouch, removable rain hood, umbrella holder and towel ring. Also offered are putter and contour head covers.
SF-JO offers its customers the benefit of online shopping and return customers are eligible for discounts. The SF-JO sports fan shop is available at http://www.sportsfanjewelryonline.com.