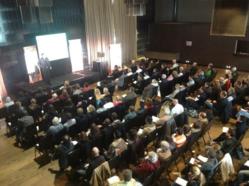 (PRWEB) October 09, 2012
Recent reports released by the Australian Property Institute show continuous increase in Sydney property prices. In one year, Sydney and Melbourne has shown growth in home prices contributing to an overall increase of 1.4 percent in median house prices throughout the country in the 2nd quarter of 2012, according to the Real Estate Institute of Australia.
With these increasing figures in home prices, some people may put off the home buying process for a while. Others, on the other hand, may take this as a great opportunity to put their property for sale. As property prices continue to rise, people need fresh and innovative investment strategies to make property investing easier and more profitable, according to Australian property expert Rick Otton.
Invest on a Sydney Property Now
Rick Otton intends to help Aussies not lose money in selling their properties, while making it easy for buyers to buy property even with the continuous increase in property prices by sharing his creative investment strategies in a series of one day live training seminars.
"My strategies are the only strategies that you'll ever need to sell your properties with secured profit from day one regardless of the current state the property market is in," Mr. Otton said when asked about his real estate investment strategies.
Sharing Strategies in One Day
Rick Otton has been sharing his strategies for several years now. His one day training seminars are designed in a way for people to easily understand and employ his creative strategies. "Although my strategies are also explained in full detail in my recently released book, How to Buy a House for A Dollar, there are people who need to be shown. And that is the primary purpose of these one day training events – to show people how these strategies actually work," Mr. Otton explained.
Not one of the people who attended Rick's event returned without expressing their appreciation of everything they learned. M. Kelly, a Buyer's Agent from New South Wales said, "Rick's systems work perfectly. He delivers it so everybody can understand it easily. Rick's knowledge is the best." Kelly is now receiving a steady cash flow from a recent deal he's made and is continuously working with Rick's creative strategies to maintain his stand and move forward along with the property market.
You can learn more about Rick's real estate investment strategies and find out how you can reserve for a free seat in his upcoming one day training event in Sydney at http://www.howtobuyahouseforadollar.com/register.
About Rick Otton
Rick Otton has spent decades making money by snapping up inexpensive real estate and putting it to work building wealth. Now, he's teaching other Aussies how to do the same.
Otton is the founder and CEO of We Buy Houses, which operates in the U.S., U.K., Australia and New Zealand putting his strategies to work every day.
Otton got his start in alternative real estate investment in 1991 and within a year acquired 76 properties. In years after, Otton made a fortune using his low-risk, high-reward strategies to inexpensively acquire real estate.
Now, Otton wants to share the wealth by sharing the wisdom, teaching Aussies how to buy and sell real estate without cutting banks and other middlemen in on the deal.
Otton has been featured in a variety of television programs and magazines, including Today Tonight, A Current Affair, Australian Property Investor and more.
You can learn more about Otton and how to invest in residential real estate without using banks at http://www.rickotton.com.