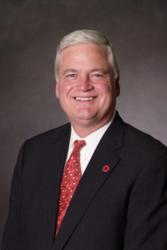 "It's what separates us from other, larger banks. We're in the community and we make decisions locally."
YONKERS, NY (PRWEB) October 10, 2012
The Westchester Bank, having recently surpassed $300 million in total assets, is proud to announce that further expansion plans have come to fruition with the opening of its newest branch at 994 Broadway in Thornwood, NY. The strategic selection of the Thornwood community as a new branch location fortifies The Westchester Bank's position as the leading community bank in Westchester County and one of the fastest growing local community banks in the nation.
"This is an exciting time for our customers, staff and shareholders," said John M. Tolomer, President & CEO of The Westchester Bank. "Thornwood and the surrounding area have a tremendous base of small to mid-size businesses just looking for a bank focused on satisfying their needs. It's what separates us from other, larger banks. We're in the community and we make decisions locally. And we put our core strength - Business Banking Made Personal - into practice every day with every customer we have the privilege of serving."
To share this special occasion with its new neighbors, The Westchester Bank will host a Grand Opening Celebration for the entire family on Saturday, October 20th, from 10am to 2pm at 994 Broadway in Thornwood. Festivities will range from face painting and balloon artists to a ribbon-cutting ceremony and more! Guests can enjoy hot dogs, popcorn and refreshments served throughout the event. All are welcome to attend.
The Westchester Bank is a New York State Chartered and full service FDIC insured commercial bank offering state-of-the-art technology with a comprehensive line of banking products to businesses and consumers including: business and personal checking, business lending, commercial mortgages, savings accounts, CD's, money market accounts, Interest on Lawyer Accounts (IOLA), attorney escrow accounts and tenant security accounts. The Westchester Bank also has branches in Yonkers at 2001 Central Park Avenue and in White Plains at 464 Mamaroneck Avenue.
For more information about The Westchester Bank and its newest branch in Thornwood, please visit http://www.TheWestchesterBank.com or call Kristin Ball at (914) 337-1900.