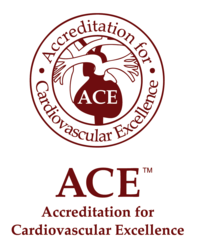 …what is necessary, since we have guidelines, registries and accrediting organizations, is to encourage implementation and standardization of reporting and procedures in the cardiac cath lab.
Carl L. Tommaso, MD
Oakbrook Terrace, Illinois (PRWEB) October 10, 2012
Methods to reduce the occurrence of medical treatments that are not always necessary were presented at the National Summit on Overuse co-sponsored by the American Medical Association (AMA) and The Joint Commission, on September 24, 2012. The summit goal was to discuss strategies to improve the quality and safety of patient care. Representatives from physician organizations, medical specialties, government agencies, research institutions and patient groups came together to discuss the appropriate use of five treatments and procedures, including the use of stents for percutaneous coronary intervention (PCI).
In his presentation, Carl L. Tommaso, MD, NorthShore University HealthSystem, Skokie, IL, began by defining the overuse of PCI, reviewed guidelines and registries for PCI procedures, appropriate use criteria (AUC) and the finding that approximately 10% of PCIs in the US have been deemed inappropriate.
He continued with a review of cath lab quality assurance programs. " . . . collaboration between the American College of Cardiology and SCAI has created an accrediting organization called the Accreditation for Cardiovascular Excellence (ACE), which provides accreditation to cardiac cath labs."
Dr. Tommaso concluded with his recommendations to the cath lab community. "…what is necessary, since we have guidelines, registries and accrediting organizations, is to encourage implementation and standardization of reporting and procedures in the cardiac cath lab."
Click here to hear Dr. Tommaso's presentation:
http://traffic.libsyn.com/jointcommission/Tommaso_1and2_Combined.mp3
"ACE exists to help every US cardiac cath lab integrate AUC," said Bonnie Weiner, MD, CMO for ACE. "ACE clients tell us that the ACE accreditation is cost-effective, mitigates financial risk by implementing a robust quality program that includes a comprehensive review of all aspects of invasive cardiology procedures."
About Accreditation for Cardiovascular Excellence (ACE)
ACE, an independent organization sponsored by the Society for Cardiovascular Angiography and Interventions (SCAI) and the American College of Cardiology Foundation (ACCF), offers independent evaluation and monitoring of facilities that provide cardiovascular care. By reviewing facility and operator performance and comparing clinical decision-making to nationally acceptedbest practices, ACE peer review and accreditation services play a critical role in continuous quality improvement programs. Learn more at http://www.cvexcel.org.