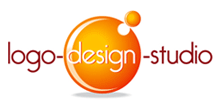 Clients are offered unlimited revisions until they are completely satisfied with the design work
Penang, Malaysia (PRWEB) October 10, 2012
Logo-Design-Studio.com, a graphic design company that specializes in creating logo designs, ecommerce templates, web designs and business stationery designs for both personal and corporate use are offering unlimited design revisions for customers who use their logo design services.
The company prides itself in guaranteeing customer satisfaction for the logo design work they do for clients who own businesses from around the world. Some of the logo design work done for the company's clients could be seen in the company's logo portfolio located on their website.
The logo design process is simple. Customers who wish to have a logo created just need to visit the company's website at http://www.Logo-Design-Studio.com and select the design services they are interested in. To make an order, customers will need to have an account created so that correspondences between the company and the clients are secure.
The company has 3 different pricing tiers and offers customers the option to save more if they purchase prepaid credits. This option would be suitable for clients who foresee that they require more design work done as they will get the best value for their money.
For clients who only require a logo design service, the company offers an unbeatable price of only $69.97 for an original logo creation.
Other design services offered by the company would be name card design, letterhead design, envelope design, basic or intermediate web design (10 – 20 web pages), flash animation, animated GIF banners, flash banners, static or standard web design pages (1 – 5 web pages).
Once payment has been made by customers, it takes around 48 hours turnaround time for the team of designers to present 2 original concept designs to clients for their feedback. Clients could choose which logo design concept they like and provide input on what they would want to see amended on the design concepts. The designers will amend the logo creation based on clients' feedback.
Clients are offered unlimited revisions until they are completely satisfied with the design work. Once the design has been finalized by customers, the company will send the relevant image files to the company based on the format they request.
In the event that customers are completely not satisfied with the work done, they could contact the company and request for a full refund as the company stands by their 100% satisfaction guarantee policy.
Logo-Design-Studio.com is a design partner of InstanteStore.com, a popular ecommerce solutions provider.
For more information or to contact the company, please visit http://www.Logo-Design-Studio.com