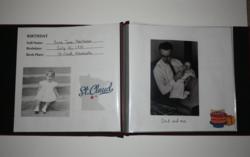 MindStart offers products which are scientifically smart and engaging with the bonus of being economical.
Minneapolis, MN (PRWEB) October 09, 2012
Every October, Patient-Centered Care Awareness month is celebrated across the globe by health care organizations. It is a time for them to celebrate strides they have made in delivering patient-centered care and a time to build momentum for further plans and gains.
Patient-centered, or person-centered, care is a generic term and can mean different things at different places. In essence, organizations that practice patient-centered care recognize that:

Each person is an individual, with unique wants and needs.
The patient is a person, not just a medical condition to treat.
Patients are partners in the health-care that they receive; family and friends may also be partners.
Staff members are there to meet the needs of the patients. An organization that supports and recognizes its staff will have stronger staff that is more effective at meeting patients' needs.
According to the Alzheimer's Association, over 50% of residents living in nursing homes and assisted living facilities have some form of dementia or cognitive impairment (Dementia Care Practice Recommendations for Assisted Living Residences and Nursing Homes, 2007). Person-centered care is especially important with individuals with dementia. They are very vulnerable to being treated only as a "condition" because of their difficulty remembering who they are, difficulty communicating their needs, and episodes of confusion that can cause atypical reactions.
Best person-centered dementia care practice recognizes and honors the person despite their level of cognitive impairment (Person-Directed Dementia Care Assessment Tool, State of Wisconsin Department of Health and Family Services, 2006). Staff needs to get to know the "story" of the person with dementia – their past, hobbies, jobs, etc., in order to provide the person the best care, especially when the person can no longer express these things themselves.
MindStart recognizes the importance of person-centered care for dementia and, also, the challenge of organizations to provide this when under economic, staff, and time constraints. The MindStart This Is My Life memory book was designed to be a patient-centered dementia care product that is portable, easy to use, and cost-effective. It is a supportive tool for staff to use to provide excellent person-centered care.
The memory book honors the life of the person by outlining their history through words and photos. It is a 20 page, 8 X 8 inch album with text prompts to incorporate key points about the person's life. The book is hard covered and expandable, and has a place on the cover for a photograph of the individual. The book covers nine different topics of life, including former occupations and travels, favorite foods, past hobbies, and family members.
To honor Patient-Centered Care Awareness month, MindStart announces a special on quantity discount orders of the This Is My Life memory book. Organizations that order 20 or more books will have a price of $21.99 per book, a savings of over 10%. Included in the cost is a customized logo card insert that can tell more about the organization's patient-centered dementia care philosophy. Orders can be placed through the website at http://www.mind-start.com by entering coupon code 'pccmonth' or by contacting MindStart by email at Monica(at)mind-start(dot)com. This offer is good through 10/31/12.
MindStart is a small, family owned business, started by an occupational therapist to provide activities for dementia while providing support and education for caregivers. MindStart works with dementia care experts and USA companies to design and manufacture adapted, yet dignified, activity products that are based on common hobbies and themes of everyday life and that provide cognitive stimulation for every stage of the dementia disease process