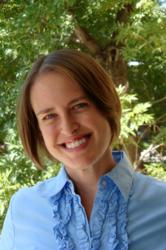 I'm thrilled to help students to prepare for their lives after high school.
Denver, Colorado (PRWEB) October 09, 2012
Montgomery Educational Consulting is pleased to welcome its newest Senior Associate, Sara Zessar. Ms. Zessar brings to the company six years of experience as a college counselor in a variety of settings, as well as a particular expertise in standardized test preparation having created a unique program to help students achieve ACT readiness in her previous position.
"I'm absolutely thrilled that my new position will enable me to focus on my passion for helping students prepare for their lives after high school," Ms. Zessar said. "I'm also excited to be joining a team of experienced and knowledgeable college admissions professionals."
Ms. Zessar's high school counseling experience includes three years at Peak to Peak Charter School in Lafayette, Colorado. Peak to Peak has been recognized by U.S. News and World Report and Newsweek as one of America's best high schools.
While at Peak to Peak, Ms. Zessar developed a curriculum of college planning lessons for ninth and tenth graders and designed and coordinated an ACT preparation program for juniors. The first year the ACT prep program was implemented, students' average ACT scores were the highest in Peak to Peak's history, the highest among eleven high schools in the Boulder Valley School District, and second highest in the state of Colorado.
In addition to her counseling experience in school settings, Ms. Zessar worked for College Summit, a national organization whose mission is to increase the college enrollment rate of low-income students. Ms. Zessar held various roles within the organization, including adviser and coordinator at College Summit's partner schools and director of college counseling at summer workshops. Her experience at College Summit's workshops as a writing coach and college counselor prepared her to work with all sorts of students. "I really like working with a wide variety of students," she said. "Each young person has a different set of goals and a different story to tell, and I enjoy having the time to get to know them as individuals and guiding them toward those goals."
Mark Montgomery, president of Montgomery Educational Consulting, recognizes her experience. "As a former high school counselor, Sara brings a new—but vital—aspect of the post-secondary transition to our team," he said. "Her perspective will be extremely helpful to her students, and to our team as a whole."
Ms. Zessar holds a B.A. in Psychology from Washington University in St. Louis and an M.Ed. in Counseling from the University of Missouri – St. Louis. She is a member of the National Association for College Admission Counseling (NACAC).
For more information about Ms. Zessar and Montgomery Educational Consulting, visit http://www.greatcollegeadvice.com, or call 720.261.8299.