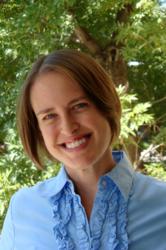 We're pleased to share insights into the stressful process of college admissions.
Denver, Colorado (PRWEB) October 11, 2012
Parents and students at Denver Academy will have the opportunity to learn how to be a competitive college applicant from two of Colorado's leading educational consultants.
On October 11, Denver Academy hosts its annual College and Transition Night for the high school community. Mark Montgomery and Sara Zessar, of Montgomery Educational Consulting, will offer advice to students in a presentation entitled, "How To Be A Competitive College Applicant."
Dr. Montgomery and Ms. Zessar will give tips and tools to help students identify ways to organize the college search, develop a "personal brand," and implement methods to stand out from one's peers in the college admissions process.
"We're pleased to be able to return to the Denver Academy community to share some insights into the stressful process of college admissions," says Dr. Montgomery.
The event is organized by Amy Macy, the Director of College and Transition at Denver Academy, and will include several other informative speakers. In addition, a number of colleges and transition programs will be on hand after the presentations, allowing students and families to learn more about their post-secondary options.
"I'm excited to participate this year," says Sara Zessar. "I've heard a lot about what makes the DA community so special, and I'm eager to experience it myself by being part of such an important event."
Denver Academy is a center of excellence for the education of students with learning differences. The school helps its students develop their intellectual, social, creative, physical and ethical potentials within a nurturing environment so they may acquire the skills and confidence to be successful school and in life.
Montgomery Educational Consulting is a team of college counselors with offices in Colorado and New Jersey. The firm provides comprehensive, personalized educational counseling services to students locally, around the country, and around the world. These college admissions experts guide students every step of the way as they navigate the university search and application process. Then they help get admitted to school that is right for them.
For more information about the event, contact Amy Macy at Denver Academy at amacy(at)denveracademy.org, 303.777.5870 x230.
For more information about Montgomery Educational Consulting, call 720.261.8299, or email info(at)greatcollegeadvice.com. Or visit http://greatcollegeadvice.com.