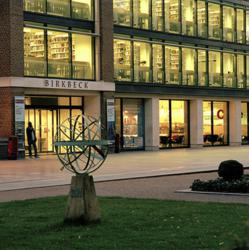 (PRWEB UK) 9 October 2012
New research from Birkbeck, University of London and Emory University, Atlanta and published in the journal, Current Biology, shows that emotions affect how we visually perceive approaching objects. The findings have implications for our understanding of clinical phobias.
When objects move straight towards us they produce a pattern of optical expansion, which is known as 'looming' and in theory enables us to judge the exact moment that the object will collide with us, regardless of the size of the object or the distance at which it is perceived. In humans and many other animals looming triggers defensive responses – fight or flight.
People tend to underestimate the time to collision when they see a looming object. Possibly, this is the brain providing additional time for the fight or flight response. However, this new study has shown that when an object is perceived to be threatening – for example a spider or snake – it is judged to be approaching more quickly than a non-threatening object (e.g a butterfly or rabbit).
Participants were asked to rate their level of fear of the threatening objects and results showed that the greater the fear, the stronger the effect on the underestimation of the time to collision.
Dr Matthew Longo, of Birkbeck's Department of Psychological Sciences, who led the study, said: "Traditionally, looming has been viewed as a purely optical cue to object approach. Our results challenge that view by showing that what the object is affects how we perceive looming. If we're afraid of something, we perceive it as approaching more quickly."
These results add to a growing literature showing that fear modulates many aspects of perception. Dr Stella Lourenco, of the Department of Psychology at Emory University and an author on the study, said: "These results demonstrate that emotion and perception are not fully dissociable in the mind. Fear can alter even basic aspects of how we perceive the world around us. This has clear implications for understanding clinical phobias." Other studies have shown that a fear of heights is associated with distorted perception of vertical distance, and claustrophobic fear is associated with increased size of the perceived 'near space' immediately surrounding the body.
'Threat modulates perception of looming visual stimuli' by Eleonora Vagnoni, Stella F. Lourenco, Matthew R. Longo is published in Current Biology , Volume 22, Issue 19, 9 October 2012.
About Birkbeck
Birkbeck was founded in 1823 by Dr George Birkbeck, who started a revolution in London's education system by establishing a college specifically for working people. Part of the University of London, Birkbeck is London's only specialist provider of evening higher education, making the very best university education accessible to non-traditional students. Over 18,000 students from diverse social and educational backgrounds participate in a broad range of higher education opportunities at Birkbeck.
Birkbeck ranks among the top 1% research-intensive universities in the world, according to the 2012 Times Higher Education World University Rankings. With over 90 per cent of academics research-active, the College is a vibrant centre of academic engagement and excellence. The College has consistently ranked number one in the National Student Survey, and this year topped the poll for student satisfaction and teaching in London.