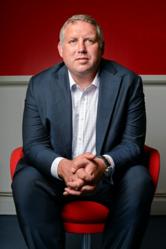 We are the only software provider that allows customers to build private clouds on their terms.
London (PRWEB UK) 9 October 2012
Abiquo, the most advanced cloud software platform for enterprise and service providers, today launches Abiquo Enterprise Edition 2.2 at VMWorld Europe 2012 in Barcelona, introducing pluggable architecture for storage integration with all major vendors.
The open architecture of the Abiquo cloud management platform is purpose built to integrate with any infrastructure, supporting all hypervisors and now provides iSCSI storage plugins that allow enterprise and service providers customers, third parties and storage vendors to create their own storage volumes.
Jim Darragh, CEO at Abiquo comments: "We are the only software provider that allows customers to build private clouds on their terms – and this applies to any hypervisor, any infrastructure and any storage through the pluggable iSCSI architecture. It means our customers can reuse existing hardware and take their own path to the cloud without risking the straightjacket of vendor lock-in or unnecessary investment in new infrastructure."
The Abiquo 2.2 release also includes a range of customer-led features designed to enhance the award-winning usability of the user interface, reduce complexity and improve the operational efficiency of running a private cloud environment. Highlight features of Abiquo version 2.2 include:
Pluggable Storage: Abiquo has exposed its iSCSi storage architecture enabling users to create plugins for their iSCSi storage.
Controlled infrastructure: Abiquo's delegated administration capabilities can include one or more physical datacenters. This allows for controlled delegation of the physical infrastructure. It can include one or more Abiquo Enterprises allowing for the improved delegation of user or customer administration.
Support for KVM 6: The Abiquo platform supports the virtualization infrastructure KVM 6 allowing customers to take advantage of improved KVM features relating to IP throttling and security.
Customisable design: The design of the Abiquo platform is customisable through its Branding Web Application which can create new branding themes for service providers or enterprises offering white label services. The application allows for a new branding theme to be created in minutes.
Improved ESX integration: Abiquo support with VMWare technology includes:

Improved ESX deployment efficiency
Non-default port for vCenter communications
Improved support for VMWare DRS and vMotion
Support for DVD virtual hardware allowing for easy installation or upgrade of VMWare tools
Selectable VNC keyboard mapping
System disk resizing
Improved reporting and billing: Abiquo has improved efficiency in how accounting data is stored to ensure faster and scalable billing and chargeback reporting.
Abiquo 2.2 is now compatible with jClouds , the open source library for developing clouds. The jClouds API allows businesses to create integrations that may be portable between cloud providers and cloud software stacks. The java based API is already allowing Abiquo customers to create their own self service cloud portals.
To find out more about Abiquo 2.2 please join our webinar on Thursday 25th of October at 3pm (BST). Click here to register for this event.
About Abiquo
Abiquo delivers the industry's most advanced Enterprise Cloud software solution, enabling enterprises and service providers to rapidly build and manage a fully automated and governed, self-service, multi-hypervisor cloud from globally deployed resources. Abiquo's award-winning solution has been highly rated in independent market and vendor reports by leading industry analyst firms, and its customer base includes many Global 2000 enterprises, government contractors and leading MSPs. Abiquo is privately held, and operates from headquarters in the UK with offices in Europe, North America and Asia Pacific, and through its extensive global partner network. For more information, visit http://www.abiquo.com.
For media information, please contact:
Champion Communications
abiquo(at)championcomms(dot)com / + 44 20 7637 2587