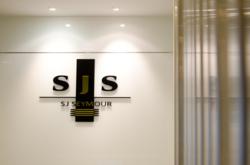 Singapore (PRWEB) October 10, 2012
On 3 October 2012, SJS Capital Management Pte Ltd was approved by the Monetary Authority of Singapore (MAS) for commencement of business as an exempt fund management company (EFM).
SJS Capital Management is part of SJ Seymour Group (SJS Group), an independent financial services company providing research, advisory, execution services and private wealth management solutions. SJS Capital Management focuses exclusively on servicing the group's private clients, mainly high net worth individuals and family offices.
Speaking on the occasion, SJS founder, CEO and Chairman, Boris Merkenich said "SJS Markets Limited has been successfully serving institutional clients for over 20 years, developing a powerful body of knowledge, experience and expertise and cementing global networks that are unparalleled in their diversity and reach. With our client-centric philosophy and our focus in bespoke solutions, establishing a private clients business has been a natural business natural evolution for SJS Group ".
SJS Markets Limited is based in Lausanne (Switzerland), Almaty, Labuan and Hong Kong and provides institutional clients with research, advisory and execution services covering the entire debt market. The group also includes S. J. Seymour Services Pvt. Ltd, based in India and providing research, IT and back office support services to all SJS businesses, including SJS Capital Management.
Heading up the group's private client business is Waroon Warawanisha, formerly Senior Vice-President of European Private Bank EFG. Speaking of his role as Managing Director – Private Client Group Singapore, Warawanisha said "I'm delighted to be part of SJS - being privately owned, SJS Group has no proprietary trading business, so we're free from the inherent conflict of interest that comes from a banking firm and underwriter also advising on securities sales and trading. This means we can act wholly in the interests of our private clients, offering a highly desirable combination of objectivity, choice and control."