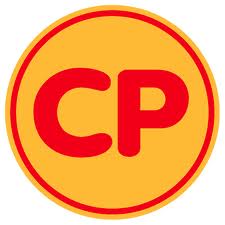 The Company has also set up branch offices and sales representatives to enable proximity to customers and market in various countries.
(PRWEB) October 10, 2012
Charoen Pokphand Foods Public Company Limited and its subsidiaries or CPF Group, is the leading agro-industrial and food conglomerate of Thailand. The Company operates a total vertically integrated business, from farm to table, with production bases in Thailand and overseas.
With the vision to be "Kitchen of the World", and operating under the guiding principles of continuous research and development work, environment friendliness and conservation, and corporate social responsibility, CPF is committed to producing quality food products that are delicious, nutritious and with food safety integrity, to satisfy consumer needs and meet their ever changing behavioral patterns.
CPF's Integrated Livestock and Aquatic Husbandry screens and selects appropriate technology for use throughout the production chain. From animal feed production, incoming raw material inspection, livestock and aquatic farming system up to further processing, CPF has developed a complete system starting from feed formulation, broodstock, housing unit, farm management, and disease prevention. To provide continuity in the production process, CPF has modern processing plant to accommodate large quantity of poultry and aquatic animal. They are processed and value added into various products, fresh and cooked as well as chilled and frozen.
The Company has moved to brand its own products launched both in Thailand and overseas. This strategy is to differentiate the products and encourage consumer's perception. Presently, the Company's meat and food products are mainly distributed under the brand "CP".
Moreover, the CPF Group has enhanced its distribution channels such as the 5 Dao Outlet, and CP Fresh Mart. In overseas, the Company has set up branch offices and sales representatives to enable proximity to customers and market in various countries, such as in Japan, Korea, Singapore, Hong Kong, South Africa, the United Kingdom, Belgium, France, Switzerland, Italy, German, Denmark, and the United States.
Visit booth # AD01 to view Charoen Pokphand's incredible array of agribusiness products, telecommunication services and business solutions at TCCEXPO 2012.
TCC stands for the Thai Chamber of Commerce, organizer of TCC Expo 2012's, "the Best of Siam" celebrating its 80th Anniversary. TCC Expo 2012 is expected to attract more than 1,000 exhibitors and over half a million trade and public visitors! The TCC Expo 2012 trade fair is the "Place to Be" for people who wish to increase cooperation, seek new business opportunities and share the latest cutting-edge technology and products!
For more information on Charoen Pokphand Group (CP), please visit http://www.cpthailand.com.