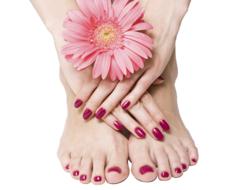 '... nail infections are best prevented.'
(PRWEB UK) 16 October 2012
Many issues can easily be hidden and tucked away in the closet, but problems such as nail infections are best prevented.  As winter approaches, looking after feet becomes less of a priority and they are neglected, causing problems not immediately visible to the eye.
The dull and wet winter season is the perfect breeding ground for germs, fungus and viruses - needless to say more common in parts of the body where air is restricted.  The build up of germs can cause the nail to get infected, in such cases it becomes difficult to see the effects until the damage is done, hence prevention is vital.
Fungi multiply in moist, dark and warm environments, making winter an important season to maintain healthy feet and nails. Once affected, knowing the cause of a nail infection can be difficult  and somewhat time consuming, as well as looking unattractive and embarrassing.
ClearZal® BAC with its unique and effective formula helps kill all fungus, bacteria and viruses which may cause nail infections. Specially formulated using the active ingredient Benzalkonium Chloride, the solution kills 99.9% of germs that may cause nail infections.
Although anti-fungal agents are widely available in the market, a common misconception is that such agents kill all germs, when only fungus is targeted, leaving bacteria and viruses breeding in the nail bed.  Only ClearZal® CLEARZALL kills fungus, bacteria and viruses, providing 99.9%  satisfaction.