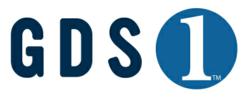 Hotels will be able to reduce reliance upon expensive OTAs and increase sales another 25-30% with GDS1 access."
London, UK (PRWEB UK) 10 October 2012
Global Hotel Exchange, the new OTA challenger offering free booking services for hotels, announced today the launch of GDS1, a lowest-cost GDS travel agent connection.
GDS1 will offer hotels the opportunity to connect on a lowest cost basis to global travel markets of corporate, government, international-leisure, groups and meetings. GDS1 will be available immediately in a focused launch starting in UK, Europe, Middle East, Africa, Asia and South America.
"While most hotels utilise a website and some OTAs, many are invisible on the GDS (global distribution systems), which is where 90% of the higher priced bookings originate,' stated Global Hotel Exchange CEO Thomas Magnuson. "Hotels will now be able to reduce reliance upon expensive OTAs, reduce seasonality, and increase occupancy/room rates another 25-30% with this access."
GDS1 listings, reference sites and global marketing exposure will be free with a minimum 3 year activation agreement; bookings through the system be processed on a per transaction basis.
Under a code-sharing agreement with Magnuson Hotels, GDS1 will provide a complete worldwide distribution of travel agency networks, offering hotels 100% access to over 650,000 travel agents. GDS networks include Travelport, Sabre, Amadeus, Galileo, Worldspan and Apollo, and all agencies specialising in corporate, government, group, meeting and international leisure market segments. GDS1 will offer additional free distribution on Global Hotel Exchange, Google, Yahoo, Bing, Facebook, Google Plus, Twitter, and LinkedIn.