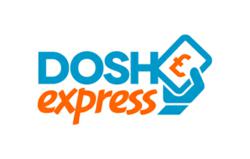 BCC research has shown 94% of SMEs suffer from customers making late payments.
(PRWEB UK) 12 October 2012
The British Chambers of Commerce has suggested that abolishing cheques might be an effective way of tackling the late payments problem that appears to be affecting so many smaller businesses throughout the country. Cheques can cause further delays in a payment process that is already damaging such companies, prompting the BCC to call for action to be taken.
BCC research has shown 94% of SMEs suffer from customers making late payments, with an astonishing one in four claiming that at least 40% of payments are made late. However, the issue is a delicate one, with some individuals uncomfortable with alternative methods of payment.
Naturally interested by developments and updates in the financial sector, the honest lenders at Dosh Express share their views on the recent news.
"With everyone's interests needing to be accounted for, it appears there is no obvious solution to the matter. However with statistics demonstrating a dire situation for SMEs, it is clear that fast action does need to be taken to help them deal with late payments."
Another suggestion made by the BCC was that electronic invoicing in the public sector might help the situation.
The team at Dosh Express are keen to follow the progress of this story and determine the outcome of these proposals.
Dosh Express is the Honest Lender, helping you get to payday. Based in Castle DoningtonDerby, in the Midlands, the company's mission is to provide a great lending service to thousands of our happy customers and be a great place of employment for our staff. Please visit doshexpress.com to apply for a loan, and if you are approved cash is usually deposited in your account within minutes, subject to status. Dosh Express, the trading name of Dosh Express Limited, is a consumer lender offering short-term payday loans, is a member of the Consumer Credit Trade Association (CCTA), and is licenced and regulated by the Office of Fair Trading.