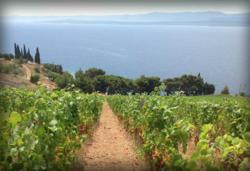 Orlando, Florida (PRWEB) October 10, 2012
HRWines, Florida's first wholesale distributor of Croatian wines, is pouring into the Sunshine State with a variety of exclusive wines with distinct tastes.
Boasting some of Europe's oldest wine cellars dating as far back as the Roman Empire, the Croatian wine market has been recently receiving a sudden surge of interest in the United States. The European country's long history and distinct taste in winemaking has been spurring new interest in the minds and palates of local consumers, restaurants and wine merchants.
Run by a group of passionate individuals with strong experience and relationships throughout the industry, HRWines will offer merchants and restaurants the best varieties in Croatian wines for consumers. With initial distribution all over Florida, the company is determined to introduce their exclusive line of wines to the rest of the country over time.
The assortment of options from HRWines will include diverse price points and wine styles, as they aim to bring a new experience in taste to the wine market in Florida. Initially, there will be a collection of different wines from three of Croatia's largest harvesting regions and five different wineries. In addition, HRWines will offer wine types such as white, red, rose, and predicat.
Croatia has been harvesting wine for thousands of years and many of its vineyards have achieved great success and acclaim throughout the globe. The climate in Croatia perfectly supplements the flavor of the wines, as renowned vineyards are located throughout the coastal and interior areas of the country.
HRWines looks to spread the unique taste of Croatian wines by going above standard industry practices to get its products all over the state of Florida, including promising swift delivery services and strong client relationships. For more information on the HRWines distribution schedule and wine types, visit http://www.hrwinesimport.com.
----
About HRWines
Uncorking a new taste for the local wine market, HRWines is the exclusive importer of historically acclaimed Croatian wines in Florida. With a number of different wine types and diverse price points, the company is determined to expand the rare, fine taste of Croatian wines. These wines offer the rare opportunity for American bars and restaurants in which a product with rich history and tradition can be introduced to a new market. With a taste that is sure to grow in the United States, HRWines aims to be the industry leader for Croatian wines in America.