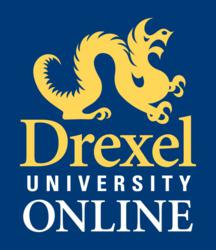 "Our partnership with CHI is another initiative that demonstrates Drexel's commitment to working with health systems in order to educate nurses so that they are well prepared for a reformed health care delivery system," said Dr. Al Rundio.
Philadelphia, PA (PRWEB) October 09, 2012
Drexel University Online, a premier provider of Internet-based higher education, is partnering with Catholic Health Initiatives (CHI) to offer its nurses professional development opportunities through tuition reduction on Drexel's nursing programs.
"At Catholic Health Initiatives, we believe that professional development through degree advancement is an important part of the CHI culture and is key to our ongoing pursuit of clinical excellence and leadership development," said Pat Patton, CHI's vice president of Clinical Innovation and Leadership Development. "We take great pride in the way our employees have embraced advancement at all levels and are excited to partner with Drexel University Online to provide employees with access to high quality education that specifically fills our needs and meets our values."
Through the agreement, CHI nurses are eligible for a 10 to 25 percent tuition reduction, payment deferral and additional benefits with Drexel University Online. CHI nurses can take advantage of a variety of online bachelor's, master's and doctorate degrees, as well as certificate programs, through Drexel University's College of Nursing and Health Professions (CNHP). Drexel's CNHP is ranked by U.S. News & World Report as having a top-three online graduate nursing program.
"As the nation embraces new models of health care delivery, the care that is provided by nurses becomes ever more apparent," said Dr. Al Rundio, DNP, RN, APRN, CARN-AP, NEA-BC, and CNHP's associate dean for Post Licensure Nursing Programs. "Our partnership with CHI is another initiative that demonstrates Drexel's commitment to working with health systems in order to educate nurses so that they are well prepared for a reformed health care delivery system."
Drexel's RN-BSN program allows partnering organizations to more closely align with the Institute of Medicine's recommendation calling for 80 percent of nurses to have bachelor's degrees by 2020.
"We are very excited about this partnership with CHI and its potential to contribute to the Institute of Medicine's ambitious goal," said Dr. Gloria Donnelly, RN, FAAN and dean of Drexel University's CNHP. "Care is complex and nurses must continuously update their knowledge and skills. Drexel's RN-BSN program not only broadens and deepens a nurse's knowledge base, but builds the nurse's technological and information literacy skills for a lifetime of learning," said Donnelly.
Drexel University Online offers tuition discounts to employees and members of more than 250 diverse partner organizations. Other benefits include special programming to help companies maintain employee retention and a highly-educated workforce, while additionally helping individuals remain at the top of their professions.
About Drexel University Online:
Drexel University Online, a subsidiary of Philadelphia-based Drexel University, specializes in innovative, Internet-based education programs for working professionals, organizations, and corporations in the United States and abroad. Ranked by U.S. News & World Report among the "Best Online Graduate Programs" in the fields of Business Administration, Engineering, Nursing, and Library Science, Drexel's online programs are among the elite in the nation. Drexel University has been an innovator in the e-Learning industry, offering degrees online since 1996, and enjoys regional accreditation by the Middle States Association of Colleges & Secondary Schools. For more information on Drexel University Online, please visit http://www.drexel.com.
About Catholic Health Initiatives:
Catholic Health Initiatives is a national nonprofit health system with headquarters in Englewood, Colo. The faith-based system operates in 19 states and includes 76 hospitals; 40 long-term care, assisted- and residential-living facilities; two community health-services organizations; two accredited nursing colleges; and home health agencies. In fiscal year 2011, CHI provided more than $612 million in charity care and community benefit system wide, including services for the poor, free clinics, education and research. With annual revenues of more than $10.5 billion, CHI is the nation's second-largest Catholic health care system. http://www.catholichealthinit.org
For more information about CHI, please contact Michael Romano at (303) 383-2720 or by e-mail, michaelromano(at)catholichealth(dot)net.