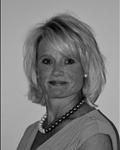 Her caring approach, her listening skills and her perseverance make her the ideal Realtor.
Fernandina Beach, FL (PRWEB) October 15, 2012
Michele Cook Holbrook of Prudential Chaplin Williams Realty has a passion for helping others find the home of their dreams. Whether you are looking to buy or sell, whether you are searching for the perfect oceanfront condo or a new family vacation home, Michele's goal is to bring her energy, experience and local knowledge to meeting your needs.
College graduate Michele will bring her extensive experience in customer service and expert local knowledge to your quest to buy or sell a home in the Fernandina Beach, Amelia Island, Yulee and Nassau County areas of Florida.
Married to fellow realtor John Holbrook and with close family living right here in Amelia Island, Michele is an active and outgoing member of the community. Michele recently received the Sherry Stein REALTOR Volunteer of the Year award. She coaches girls' basketball and has coached co-ed soccer. Michele serves on the board of AINCAR (Amelia Island Nassau County Association of Realtors) and is the Leadership Academy Chair for 2013. She's also a member of WOAMTEC (Women on a Mission to Earn Commission) and is delighted to be the Special Olympics Fundraising Chair for 2013.
Michele Cook Holbrook is a people person who truly loves helping others. Her caring approach, her listening skills and her perseverance make her the ideal realtor. Buying and selling can be stressful, but whether you are looking for Amelia Island oceanfront condominiums, lots or acreage in Yulee or a Fernandina Beach Historic District home for sale, her positive outlook, her determination and drive and her wealth of experience in the real estate market will help you in any and all eventualities.
At one time in her life Michele moved frequently, buying and selling houses every two years. She's seen the real estate business on both sides and can truly understand her clients' experience.
A high-energy individual (Michele deals with stress and pressure by working out!) Michele believes that no challenge is too great. Let Michele bring her calm determination, her positive approach and her aim of complete customer satisfaction to your real estate search. And with Michele's goal of being the #1 Realtor in Nassau County, you'll know that helping you is her top priority.
About Chaplin Williams
Prudential Chaplin Williams Realty is a full-service real estate brokerage serving all of North East Florida and headquartered on Amelia Island. Chaplin Williams Rentals is a full-service professional property management company also located on Amelia Island, Florida. Both companies were established by owners, Dee Chaplin and Hugh Williams. For more information or to contact Michele, visit Prudential Chaplin Williams Realty online at http://www.chaplinwilliams.com or call 904-261-9311. Call Chaplin Williams Rentals at 904-261-0604 or visit http://www.chaplinwilliamsrentals.com