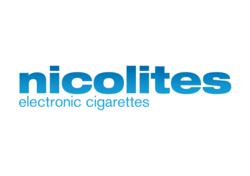 The marketing will also feature initiatives to prompt immediate quit attempts, during the campaign that will features on TV, radio and cinema
(PRWEB UK) 9 October 2012
A strategy document detailing the government's marketing strategy for the next three years says that the Department of Health will address the 'low sense of personal risk' that smokers associate with their habit by shocking them into quitting.
Ad agency, Dare, have been reappointed for the campaign and the advertisements are expected to follow on from 2004's shocking oozing fat campaign, which showed body fat oozing out of cigarettes.
The Department of Health has said that recent studies show the motivation to quit and quit attempts have declined because of a lack of 'significant commitment to change' in an uncertain economic climate that creates stress and uncertainty.
The marketing will also feature initiatives to prompt immediate quit attempts, during the campaign that will features on TV, radio and cinema.
The team at Nicolites are understandably interested by this news, Managing Director, Nikhil Nathwani, highlights the health benefits of quitting:
"News that the government is taking harder hitting measures to push people into quitting smoking is encouraging. Smoking carries so many health risks such as cancer and heart disease and some people are still not aware of the reality of this situation. Electronic cigarettes provide a safer alternative to tobacco smoking."
Nicolites is now the leading and most widely available brand of electric cigarette in the UK; they have formed business partnerships with many of the largest retailers to bring these wonderful innovations right on to the doorstep of every person in the country. Established in late 2007, Nicolites has grown into a multi-million pound company with international distribution networks and continues to grow at a phenomenal rate.