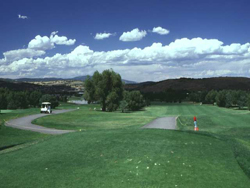 Syracuse, NY (PRWEB) October 11, 2012
Dr. Energy Saver® Syracuse is proud to announce its support of Flo's Tournament: The Soup Bone, which is an annual golf outing to raise awareness and funds for Hospice of the Finger Lakes and Sunshine Friends, Inc.
The event, held at the Millstone Golf Course in Elbridge, took place on September 30th. It honors the memory of Flo Peters whose husband, Jim, has turned a simple golf outing into a fundraiser for his wife's favorite charities.
The event's history is unique: On a chilly late fall day in 1984, Jim and his buddies returned from a round of golf to be greeted by bowls of steaming hot soup lovingly prepared, of course, by Flo. Over the years, the number of golfers and the variety of soups grew. Jim's fundraiser has been recognized by members of the local community, including Dr. Energy Saver Syracuse, the area's trusted energy resource experts.
Located in Auburn and certified by the state, Hospice of the Finger Lakes serves patients and their families in their own homes throughout Cayuga County as well as townships in Onondaga County.
Sunshine Friends, Inc. is a volunteer organization providing animal assisted activities and therapy across central New York. Approximately 200 volunteers bring their pets to visit residents at more than 55 facilities, helping to comfort more than 800 people each month.
Dr. Energy Saver Syracuse provides high quality energy solutions such as home energy audits, window and door replacement, insulation, and air sealing; they are equipped to insulate attics, basements, crawl spaces, and garages. They have spent many years helping customers customers live more comfortably with lower energy costs and reduce their carbon footprint.
As a member of Dr. Energy Saver, the leading network of home performance experts, Dr. Energy Saver Syracuse uses a whole-house systems approach to improving energy efficiency. Their trained and certified staff has exclusive access to the latest technologies and products being successfully used around the globe.
Dr. Energy Saver Syracuse serves customers in central New York including Syracuse, Jamesville, Fayettville, Oswego, and surrounding towns.