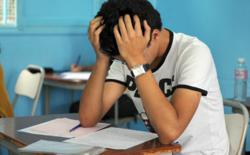 He would have done better with English tuition and get a scholarship for an overseas university to improve on his job prospects in future."
Singapore (PRWEB) October 12, 2012
Talk to any Singaporean parent about English tuition in Singapore and they will reply "It's really expensive nowadays to hire a private home tutor! Why should parents pay so much for an English specialist to educate their child when the teacher in school is good enough."
Is paying a few hundred dollars a month for quality English tuition really a high price to pay? What is the price that parents pay when their children does not receive adequate tuition?
Assuming their child does not have tuition and struggles in class, where do they look for help? does the teacher in school have the time to help? Given the workload and number of students teachers have on their agenda, there is little time given for after-school consultations for clueless students.
Unanswered questions and confusion in their work can cause a student to be disinterested in studying and may even cause mild depression. Lessons in school are not enough to drill the concepts into the child.
There are a few cases that could happen to the child if no action is taken and with the assumption that the child is not a gifted academically.
One scenario is when the child does badly for the major examinations such as A levels, they do not qualify for university. The child will not get a decent job with an A level certification, let alone an A level cert with bad grades on it. Are parents going to provide for their child as they get older?
Another case is when the child qualifies for local university by scrapping through their results. Though an interview with a NTU undergraduate taking major in Computer Science, Jonathan says that he scrapped through his A levels without GP Tuition and regrets doing so. If he had known of the competition in my course with foreign talents as well as Singaporeans, he would have done better with more tuition and get a scholarship for an overseas university to improve on his job prospects in future."
In 2011, NTU Current President Freddy Boey was reported saying that the NTU's international student enrollment is at its peak at the moment with about 18 per cent of students coming from overseas. The competition that every Singaporean child will face is overwhelming if they do not equip themselves with tuition to reduce risk of failure?
Getting English tuition is not only the issue. Finding quality and reliable English tuition teachers is also a problem parents face. Good tuition agencies will have the full of control of the qualities of their tutors. They do it through stringent interview and search processes and ensuring that the tutor does not have a dubious background.
Whether parents should pay for tuition now or pay in future to support their child depends on the parent's decisions. Parents must weigh what benefits tuition can offer to the child's education.
EnglishTuition-Singapore.com is an established English tuition agency in Singapore that provide high quality English tutors. Feel free to contact on opinions on this matter at this website http://englishtuition-singapore.com.
End