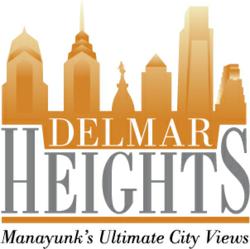 "We wanted to build something truly special that is luxurious, but affordable, and sophisticated, but cool. Delmar Heights delivers on all of this, says builder, Glenn Falso
Philadelphia, PA (PRWEB) October 11, 2012
Main Street Development President, Mr. Glenn Falso, is excited to bring his vision and custom workmanship and quality construction to Manayunk. Although Mr. Falso has been building in Manyunk for many years, Delmar Heights is a special project. "Delmar Heights will be one of the coolest addresses in the Manayunk area and the rooftop views of the city are just amazing," says Falso. "We wanted to build something truly special that is luxurious, but affordable, and sophisticated, but cool. Delmar Height delivers all of this."
Delmar Heights features exceptional quality construction and outstanding attention to detail from an experienced developer, along with distinct design by award winning architects. Great benefits include Interior custom finishes throughout, private parking, smart homes and lots of GREEN features.
If you seek convenience to transportation, great shopping, sublime dining, hiking and mountain biking trails along the Wissahickon Creek, welcome to Delmar Heights. Whether running, biking or walking, Manayunk is THE hub for Philadelphia recreational activities such as bike trails, kayaking and conoeing, yoga studios and fitness centers. All in your backyard, or within minutes of the city.
Glenn Falso Jr., principle of Main Street Development Company, is a 4th generation builder born and bred in Philadelphia. For more info about Glenn Falso, visit http://www.mainstreetdevelop.com/about-the-builder/.
For the last 25 years, Mr. Falso and his associates have worked hand in hand with home buyers to build hundreds of distinctive homes throughout Philadelphia, including Manyaunk, Graduate Hospital area, South Philadelphia, Roxborough, and Blue Bell. Whether its Townhomes or Single Family Homes, 1000 square feet or 8000 square feet, Glenn is involved every step of the way, making sure your dream house is everything you envisioned, and more.
For more information and to set up a private tour, please contact:
Michele Cooley, Realtor
Prudential Fox & Roach
Cell 267.688.0488
Office 610.649.7410
michele4homes(at)gmail(dot)com
Visit our website http://www.mainstreetdevelop.com
To contact Glenn Falso, directly, please email glenn(at)mainstreetdevelop(dot)com