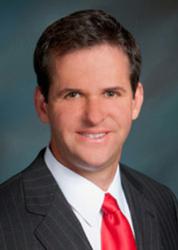 We are all very excited about him joining the firm and believe Alonzo will be a great addition to our team and help advance our mission of helping the disabled
(PRWEB) October 09, 2012
Scott Monge, founder of Monge & Associates, announced the hiring of a rising star lawyer, Alonzo Davis. Alonzo will be the latest addition to the firm's rapidly expanding Social Security Disability Practice. Alonzo is originally from South Carolina and has also resided in Chicago, Illinois. Alonzo now lives with his wife in the Atlanta area.
"We are all very excited about him joining the firm and believe Alonzo will be a great addition to our team and help advance our mission of helping the disabled," says Monge.
Scott Monge and his team of experienced lawyers help disabled persons to understand the process and guide them through applying for Social Security Disability or appealing a denied claim. Alonzo's expertise will further their mission of giving back to the community by helping people with disabilities to get the monetary and other benefits they well and truly deserve.
"Alonzo is very accustomed to working in a fast paced environment and travels throughout the Southeast attending 10-20 hearings per week with an impressive average win rate," proudly continues Monge.
Scott Monge is a personal injury attorney representing clients in Atlanta and surrounding areas of Georgia. Monge founded The Accident & Disability Attorneys of Monge & Associates with the goal of providing 100% customer satisfaction. The firm provides service 24/7 and has a proven record of success inside and outside the courtroom across the southeast.
###
If you'd like more information about this topic contact us at http://www.SocialSecurity911.com