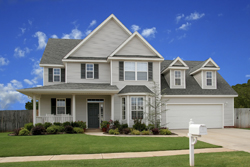 Dover, NJ (PRWEB) October 11, 2012
Divine Energy Solutions is pleased to announce that the company has joined Dr. Energy Saver®, the nation's leading network of energy and home performance specialists.
As with all Dr. Energy Saver dealers, Divine Energy Solutions uses a whole-house systems approach, understanding that many systems interact to determine how efficiently a house uses energy. For example, a leaky duct system forces heating and cooling systems to work harder which wastes energy and increases costs.
Divine Energy Solutions provides a full range of energy-saving improvements and repairs from home energy audits, to insulation services, to heating and cooling systems, and water heaters. Their one-stop shopping company makes it easier for customers to see the 'whole picture' and get the most for their energy dollar.
Owned by James Kohler, an insulation, HVAC, and energy expert, Divine Energy Solutions has completed more than 25,000 retrofit projects over their years in business. That experience and expertise add to the trust they have earned from customers. As members of the Dr. Energy Saver network, the staff at Divine Energy Solutions has been trained and certified in the latest technologies and science of home energy performance. They are able to offer the patented products and innovative solutions being used around the globe.
Divine Energy Solutions serves both residential and commercial customers in Phillipsburg, Hackettstown, Newton, Sussex, and surrounding areas.