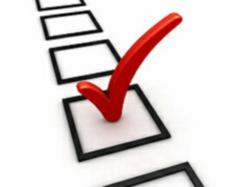 Consumers can easily compare the nations best home security systems on 6webs.com.
(PRWEB) October 09, 2012
6Webs.com has announced their rankings of the best home security system companies in 2012. The national home security review site conducts an annual review process that individually ranks and rates the companies with home security monitoring services. There are many factors that go into deciding the ranking of each company.
The first and foremost aspect is a home security company's customer service model and Better Business Bureau rating. The two sure-tell signs to know if a company is solid in this area is to look for consumer complaints and asking customers if they would be willing to recommend the company to their friends and family. These are two great indicators of how the home security company treats their customers.
The second aspect that the 6Webs.com editors pay close attention to is the technology that is being used to deliver the home security services. There have been technological advancements in the past ten years that now allow consumers to arm/disarm their home security system from their iPhone, iPad or Android device as well as receive text message alerts when certain events occur in your home. 6webs.com looks for home security companies that have taken full advantage and embrace these advancements.
Another important aspect regarding the technology is the communication method used to contact the home security company's central monitoring station. In days of past, phone line communication was the only method available but now there are cellular and broadband Internet connections that allow a new and improved communication. The preferred method of communication is a 100% cellular or GSM connection. It is completely wireless meaning there are no wires for the burglar or intruder to cut. Additionally, most home security systems now communicate with the sensors on a wireless frequency so now they are portable and can be easily expanded. The days of hardwiring systems behind the drywall are long gone.
There are just some of the aspects that 6Webs.com looks at when ranking the nation's best home security companies. To read the full home security systems reviews visit http://www.6webs.com.
About 6Webs.com
6Webs.com is a home security review site where the focus is providing consumers with the latest information on the home security industry. The 6webs.com team of editors perform an annual review of the nation's top home security companies and rank them on their website.