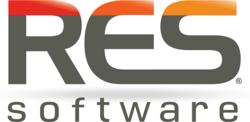 Businesses need a solution that will allow them to update their desktop technology without having to worry about hiccups in the end-user experience.
PA, Philadelphia (PRWEB) October 09, 2012
RES Software, the proven leader in dynamic desktop solutions, today announced the results of its second global Windows 7 migration survey. The findings that reveal only 30 percent of organizations have fully deployed the software upgrade are a sharp contrast to the 2010 survey, which indicated that 57 percent of respondents expected their company's migration to be completed by October 2011.
The research, commissioned by RES Software, polled IT professionals on their experiences, expectations and concerns surrounding Windows 7 migrations. The results reflect the responses of more than 330 IT professionals worldwide across a variety of industries. Major research findings include:

30 percent of respondents reported that Windows 7 had been completely implemented in their organization; the remaining 70 percent reported that their migration was still in progress or not yet started.
Less than half of the respondents (49 percent) who have yet to complete their migration feel satisfied with their ability to execute their implementation on time and within budget.
44 percent of respondents who had not completed their migration yet indicated that they were postponing their Windows 7 implementation to better assess the benefits of Windows 8.
IT professionals who reported completed migrations felt the project was less likely to be tied to larger desktop initiatives.
Of the respondents who had completed the migration, more than half (58 percent) felt they did not have the appropriate staff resources to take on an OS migration.
"The results of this survey indicate that the unavoidable move to Windows 7 continues to plague IT departments. Yet few trends in IT present a better opportunity than OS migration to rethink how IT services should be delivered on the Windows platform overall. Businesses need a solution that will allow them to update their desktop technology without having to worry about hiccups in the end-user experience. And we believe they can seize upon migration as a catalyst for achieving better IT operational excellence at lower operating cost," said Jeff Fisher, RES Software's VP of Strategy. "RES Software technology can ease the migration burden for CIOs and IT and provide a much more cost effective IT environment. Not only that, but as part of the entire project migration plan, our solutions can prepare the environment for future changes of this nature."
In spite of the 2014 cutoff date for Windows XP support that forces companies to either upgrade or face security risks unassisted by Microsoft, the survey found many companies are still struggling with a variety of issues that arise during a migration of this magnitude. The factors specified as key contributors to the slow uptake of Windows 7 included redundant and manual processes, a need for plans and tools to help revert to a previous operating system should the migration project fail, and the additional staff resources required to take on the migration. However, the Windows 7 migration creates an opportunity for IT to rethink the delivery of IT services as a whole, such as an enhanced focused on context-aware computing.
By managing IT services and how they are made available to users, IT will no longer face the management challenges posed by traditional methods of managing every device and their individual users. Automation technology underpins day-to-day operations and manual tasks, so OS migrations, hardware refreshes, virtual desktop deployments and other projects that would typically consume IT staff's time and energy are simplified. As a result, IT departments can focus on more strategic projects that will add significant value to an organization.
RES Software's Dynamic Desktop Studio anticipates and prevents the issues that can arise during future OS migrations through the combination of workspace virtulization and runbook automation.
Click here for access to a detailed report of these and other key findings from the RES Software Windows 7 survey. Additional information on how RES Software can improve IT operations during a migration process can be found at http://www.ressoftware.com/abetterway/migrations.
For more information on RES Software please visit:

About RES Software
RES Software , the proven leader in dynamic desktop solutions, is helping IT organizations manage increasingly complex and hybrid technology environments with software that makes IT easier and less costly to manage. With technologies that automate, manage and secure corporate IT, RES Software helps IT professionals master the impacts of IT consumerization, changing employee work styles, bring-your-own-device initiatives and cloud technologies. RES Software patented technologies are used by a global customer base, and include superior customer support. For more information, follow updates on Twitter @ressoftware and visit http://www.ressoftware.com.
Contacts:
RES Software
Lorena Crowley, 610-994-9718
Senior Marketing Communications Manager
l.crowley(at)ressoftware(dot)com