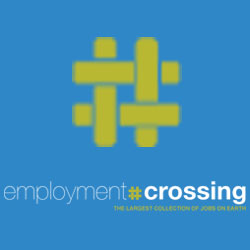 EmploymentCrossing CEO Harrison Barnes believes that the jobs data points to a slow but steady recovery.
Pasadena, California (PRWEB) October 09, 2012
The latest jobs report from the Bureau of Labor Statistics reports that the economy added 114,000 jobs in September.
This means that the unemployment rate is now 7.8 percent, compared to 8.1 in August. The BLS has also revised upwards the total number of jobs created in July and August. 86,000 more jobs were created in those two months than previously believed. The Labor Department often revises the jobs data a few months after releasing its monthly jobs report.
The other important report to watch out for is the JOLTS (Job Opening and Labor Turnover Survey) report, which will be released on October 10. This will reveal the number of job openings for August 2012. The September JOLTS report showed that there were 3.7 million job openings in July 2012. This report will also reveal the job search status of millions of Americans who change their jobs, known as churn (hires and separations).
But the latest jobs figures have now become politicized, after former GE CEO Jack Welch tweeted that he believed the jobs figures to be cooked. "Unbelievable jobs numbers..these Chicago guys will do anything..can't debate so change numbers" Welch said in his first salvo over the jobs report on October 5. After generating plenty of media coverage over this comment, the former GE executive has continued to tweet his position that the jobs figures being reported do not sound believable.
But the BLS has found plenty of supporters in the economics field, including Nobel Prize winner in Economics Paul Krugman. Krugman, in his October 5 column in the New York Times, has explained how the BLS collects data and comes to its conclusions. The agency collects its data in a manner that is publicly verifiable and long established as being a reliable method of coming to conclusions regarding the economy and labor market contends Krugman.
Krugman's analysis of the agency's reports over the past year show that the labor market is improving leading him to conclude that the job creation is consistently exceeding growth in the working-age population. Krugman believes that even the number of people being reported as being too discouraged to find jobs and hence being counted as out of the workforce is vastly exaggerated.
Ezra Klein, columnist for the Washington Post, has also conceded that the jobs growth in September did not come from part-time jobs but from full-time work.
America's leading job site, EmploymentCrossing, a job opening research institution which thousands of job seekers trust with their job search needs, has also reported 1.9 million job openings as of the first week of October. The leading job sectors are healthcare, with over 380,000 job openings and information technology with almost 250,000 openings. Other major sectors with a good number of openings include sales (195,000), engineering (165,000) and nursing (124,000). EmploymentCrossing CEO Harrison Barnes is also optimistic about the jobs recovery in the country. He believes that the increasing number of job openings his team of researchers have been able to locate over the last few months point to a slow but steady recovery.