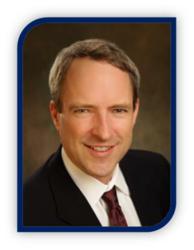 As a global innovator of simulation, ANSYS will now have a new software toolkit to bring their customers
Paris, France (PRWEB UK) 11 October 2012
Software Mergers and Acquisitions specialist Corum Group Ltd. today announced the acquisition of its France-based client, Esterel Technologies S.A. ("Esterel") by ANSYS, Inc. for a purchase price of EUR 42 million plus certain cash adjustments at closing. Esterel is a leading provider of embedded software simulation solutions for mission critical applications. Corum represented Esterel and its primary shareholders, Innovation Capital, Galileo Partners, ACE Management, Inria-Participations and Intel Capital, during the transaction.
According to Nat Burgess, President of Corum Group, "Esterel's management and investors envisioned an embedded systems paradigm that included system design and simulation as well as code generation. As a global innovator of simulation, ANSYS will now have a new software toolkit to bring their customers."
Innovation Capital's General Partner Franck Noiret praised Corum's role in the transaction. "Having Nat Burgess and the Corum team leading the process was key in the deal making and getting the job done."
The transaction also includes retention provisions for key members of management and employees. Eric Bantegnie, co-founder, CEO and president of Esterel, said, "We look forward to doing great things as a part of ANSYS. The complementary nature of software and hardware simulation provides key technological strengths that enhance our ability to deliver the comprehensive, high-fidelity, world-class system simulation technologies that customers demand."
The Esterel SCADE solution enables software and systems engineers to design, simulate and produce embedded software, the code built into the electronics in planes, trains, cars, energy systems, medical devices and other industrial goods. Modern products are increasingly complex systems of hardware, software and electronics. Esterel products provide software and systems engineers a solution to accurately model and simulate the behavior of the embedded software code to gain insight earlier in the design process and trace it to its requirements.
The acquisition of Esterel complements ANSYS software solutions by extending the ANSYS Simulation Driven Product Development vision to encompass both hardware and software systems. A combined solution will enable customers to gain greater insight into the behavior of the embedded software as it interacts with the hardware (sometimes called the physical plant) including electrical, mechanical and fluidic sub-systems. The complementary combination is expected to accelerate development and delivery of new and innovative products to the marketplace while lowering design and engineering costs for customers and enhancing product safety.
The combination of these two industry leading companies reaffirms ANSYS' commitment to deliver cutting edge, customer-driven solutions.
Esterel Investors:
Innovation Capital, Galileo Partners, ACE Management, Inria-Participations and Intel Capital
About Esterel Technologies S.A.
Esterel Technologies is the worldwide leader of model-based design, verification and code generation tools for critical system and software development. Esterel Technologies was acquired by ANSYS, Inc. on August 1, 2012, and has European headquarters in Elancourt, France, U.S. headquarters in Boston, Massachusetts and direct sales offices in Germany, the United Kingdom, Russia and China. Esterel is supported by channel and service partners worldwide. For additional information, visit the Esterel Technologies website at http://www.esterel-technologies.com.
About ANSYS
ANSYS brings clarity and insight to customers' most complex design challenges through fast, accurate and reliable engineering simulation. Our technology enables organizations -- no matter their industry -- to predict with confidence that their products will thrive in the real world. Customers trust our software to help ensure product integrity and drive business success through innovation. Founded in 1970, ANSYS employs more than 2,200 professionals, many of them expert in engineering fields such as finite element analysis, computational fluid dynamics, electronics and electromagnetics, and design optimization. Headquartered south of Pittsburgh, U.S.A., ANSYS has more than 65 strategic sales locations throughout the world with a network of channel partners in 40+ countries.
About Corum Group
Corum Group has sold more privately held software, IT and related technology companies than anyone in the world in the last 26 years. Corum has done this by utilizing a team approach to each engagement, led by the industry's top dealmakers, themselves former CEOs and owners of tech companies. These executives have the highest success rate in the industry, having generated over $7 billion in client wealth.