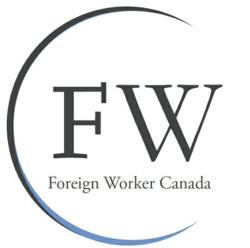 A DUI that happened seven years ago could still render an individual as inadmissible to Canada
Montreal, QC (PRWEB) October 10, 2012
'Occupy DUI San Diego' attracts some of the top criminal defence lawyers in California. Feil, the only Canadian lawyer invited to speak, will be discussing the consequences of travelling to Canada with a DUI.
Feil will explain how Canadian immigration law may render an individual inadmissible to Canada on the grounds of criminality. As Canadian immigration law does not distinguish between misdemeanor and felony offences, non-Canadian's might be prohibited from entering Canada due to a prior criminal offence. Under Canadian immigration law, if the offence could be treated by way of indictment in Canada, the individual would be prohibited from entering Canada.
Many people are not aware of the consequences of a DUI conviction on Canadian entrance requirements" said Feil. "A DUI that happened seven years ago could still render an individual as inadmissible to Canada".
As Feil will elaborate in further details at the event, there are two ways in which someone can overcome their inadmissibility: Criminal Rehabilitation and Temporary Residence Program (TRP). The choice between these two programs is a function of time since the completion of the sentence (including probation). As different options are applicable depending on the specifics of the case, an immigration law firm should be contacted in order to determine the best course of action.
About FWCanada:
FWCanada is a Canadian Immigration Law Firm which provides expertise in immigration services such as Temporary Resident Permits, Criminal Rehabilitation, Study Permits and Work Permits. Marisa Feil and her team ensure that each case is closely evaluated to determine the most relevant program. For more information, contact FWCanada at 1-855-316-3555.
Contact Details:
FWCanada
Marisa Feil
1-855-316-3555
@fwcanada
http://www.canadianimmigration.net/
###