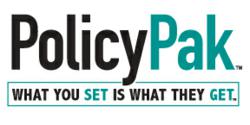 With PolicyPak's free Pak for Flash Player, IT pros can manage numerous Flash player functions, including disabling the use of supercookies and ensuring microphones and cameras cannot be used by the bad guys."
Philadelphia, PA (PRWEB) October 10, 2012
PolicyPak Software, the leader in desktop management software that delivers, enforces and remediates application settings, has released software that IT Admins can use to stop employees from changing Flash settings.
In a time when even a single malware download can infect a company's virtual or traditional network, PolicyPak's desktop management software for Flash lets IT pros lock down Flash settings to protect company data from being stolen or compromised.
"Bring Your Own Device (BYOD) is becoming the standard for many companies, and the challenge to IT departments is developing - and executing - a set of rules for the use of Flash on laptops, tablets and other personal devices used by employees," says PolicyPak Founder and Group Policy expert Jeremy Moskowitz. "With PolicyPak's free Pak for Flash Player, IT pros can manage numerous Flash player functions, including disabling the use of supercookies and ensuring microphones and cameras cannot be used by the bad guys."
The Pak for Flash Player is a free download as part of PolicyPak Professional. The Pak for Flash Player is one in a large family of pre-configured Paks that can manage most desktop applications.
PolicyPak Professional also ships with the PolicyPak Design Studio, which enables IT departments to create their own Paks for home-grown or downloaded desktop applications.
About PolicyPak Software
PolicyPak Software (http://www.policypak.com) is the leader in application compliance and desktop management tools for Active Directory. The software enables IT pros to deliver, lockdown and remediate settings for desktops, laptops, VDI sessions, company devices, as well as personal "BYOD" devices. PolicyPak was founded by desktop management expert and Microsoft Group Policy MVP Jeremy Moskowitz.