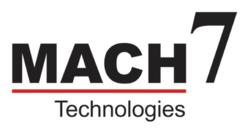 Singapore (PRWEB) October 10, 2012
Mach 7 Technologies announces the addition of Mr. Nobuhiko Ito to its Board of Directors.
Mr. Nobuhiko Ito joins the Board as an independent non-executive director. Mr. Ito is currently an advisor to TPG Capital Japan, and a Director of publicly listed Konica Minolta Holdings and Tadano Ltd. He was previously President & CEO of GE Japan. He joined GE in 1989 where he held senior positions in various segments, including leasing, life insurance, medical systems and the X-Ray businesses. Prior to GE, he was with Exxon Chemical Japan and Asia Pacific for 16 years. He has a Bachelor of Science from the University of Tokyo, Faculty of Fuel Engineering and a Masters in Business Administration from Cornell University.
"I am very excited to join Mach 7 Technologies as a non-executive director," said Mr. Ito. "I am truly impressed with Mach7's technology advancements in the field of Heathcare Information Technology. I also see the opportunity to apply the company's technology to other industries such as design and manufacturing segments."
"We're very happy and honoured to welcome Ito-san to our Board of Directors," said Rudy Sugiarto, CEO of Mach 7 Technologies. "With Ito-san's broad expertise and wealth of experience in industry, he will provide great insight and guidance to our business."
About Mach 7 Technologies
Mach 7 Technologies is a global provider of innovative, flexible, enterprise clinical image management solutions that enable healthcare enterprises to own, share, and access medical image data. For additional information, visit http://www.Mach7T.com.