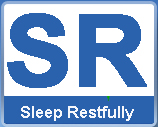 Trickle Down Economics That's Good for Your Pocket!
Houston, Texas (PRWEB) October 10, 2012
While CPAP Supply and Equipment sites provide CPAP supplies for comparatively the same price, shipping charges can drastically increase the final cost comparison between CPAP stores. Sleep Restfully Inc. wants to supply all needed CPAP equipment and supplies and to show customers how much we value their business all shipping charges for ground shipping within the Continental United States between now and Election Day 2012 have been eliminated.
This results in significant savings to the sleep apnea sufferer who is in need of CPAP mask, filters, parts, cleaning supplies and an array of other CPAP products that are needed to maintain their treatment.
While other CPAP sites charge between $6.50 and $13.88 for ground shipping within the Continental U.S. for a $25.00 order, shipping is free from Sleep Restfully, Inc. What better example of trickle-down economics. The only question is, does the saving trickle down into your pockets or the CPAP supplier's pocket?
Many people do not obtain the necessary CPAP replacement supplies such as CPAP filters, hoses, mask cushions, cleaning supplies needed for successful treatment of their sleep apnea because they do not want to pay a shipping charge that can equal the cost of the replacement CPAP supplies. Now there is a choice!
Sleep Restfully, Inc. has been selling CPAP supplies for many years and has always offered the lowest prices available. For special pricing opportunities call Sleep Restfully at (866) 923-2727.
Sleep Restfully, Inc. places customer service and satisfaction as its highest priority to sleep therapy and oxygen customers. Sleep Restfully, Inc. believes that they are second to none in customer service, which is reflected in their decades of experience and their Better Business rating of "A". Sleep Restfully carries a complete line of sleep therapy supplies and equipment from the best manufacturers in the industry, such as Resmed, Philips Respironics, Fisher & Paykel, and others. In addition to CPAP machines and supplies, Sleep Restfully specializes and carries portable oxygen concentrators. Sleep Restfully offers the best support and prices on portable oxygen concentrators such as the Respironics SimplyGo, Respironics EverGo, Sequel Eclipse 3, Inogen G2, Invacare XPO2, and more. Stationary oxygen concentrators are also carried, such as the Respironics EverFlo and Invacare Perfecto.
Sleep Restfully stocks all replacement parts for CPAP machines, CPAP masks, and portable oxygen concentrators.
Contact Sleep Restfully, Inc. today toll free at (866) 923-2727 or by visiting sleeprestfully.com.