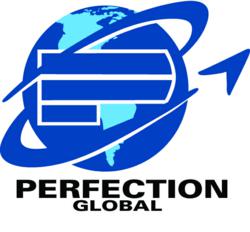 "Our partnership with Perfection Global could not have come at a better time, as we continue to make great strides with our growth throughout the U.S. and we look forward to building on our relationship." - Jim Landowski, Vice President of Komatsu America
Elk Grove Village, Ill. (PRWEB) October 09, 2012
One of the largest companies in the industrial machinery sales world, Perfection Global LLC, is proud to become the exclusive Illinois agent for Komatsu America Industries LLC, the sales and service Headquarters in North America for Japanese industrial machinery builder, Komatsu LTD. Perfection will be exclusively representing new Komatsu Servo Presses, Komatsu Mechanical Presses, and Komatsu Fine Plasma machines.
Perfection Global has been buying and selling industrial machinery around the world for nearly 50 years, earning its worldwide reputation as The Trusted Source for buying and selling industrial machinery. In addition to owning one of the largest inventories of used machinery in the world, Perfection also maintains the industry's most complete machinery database and combines it with unmatched industrial machinery marketing expertise.
"Perfection Global strives to offer our customers the best industrial products available and that requires strong relationships and smart partnerships with the right manufacturers. This venture with Komatsu is a true honor and we could not be prouder to represent such a strong brand. " said Joe Lundvick, COO of Perfection Global.
Komatsu has manufactured innovative press machinery for more than 75 years, making them the global leader in press technology. Their dedication to improving machinery operations led them to winning a major award - The Deming Prize in 1964 for engineering excellence. Komatsu was the first Japanese press manufacturer to ever receive the award. With Komatsu's ingenuity, they quickly rose to become the first press manufacturer to offer fully integrated servo press technology systems. Komatsu's unmatched products and customer support has helped the company grow worldwide.
"Komatsu's goal is to continue building presses that will enable our customers to produce high quality products in a time efficient manner, which our servo technology allows them to do," said Jim Landowski, Vice President of Komatsu America Industries LLC. "Our partnership with Perfection Global could not have come at a better time, as we continue to make great strides with our growth throughout the U.S. and we look forward to building on our relationship."
Perfection's dedication to ethics and solid business dealings is reflected in their long-lasting membership and heavy involvement in the Machinery Dealers National Association (MDNA), Association of Machinery and Equipment Appraisers (AMEA), European Association of Machine Tool Merchants (EAMTM) and the Better Business Bureau.
About Perfection Global LLC
Perfection Global, founded in 1963, is the worldwide leader in appraising, buying, marketing, and selling industrial machinery and assets across all industries. The company is comprised of three business units – Perfection Machinery Sales, Perfection Industrial Sales, and Perfection Investment Recovery. Perfection Global is headquartered in Elk Grove Village, Illinois in a modern, temperature controlled, 86,000 square foot showroom that borders Chicago's O'Hare Airport.