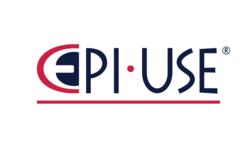 Atlanta, GA (PRWEB) October 11, 2012
EPI-USE announced today its SAP-qualified implementation service for the SAP® Executive HR Reporting rapid-deployment solution. The solution combines SAP software and content with services from EPI-USE for a pre-configured solution to reduce risks and help clients achieve benefits quickly and affordably. It provides an executive HR reporting cockpit at users' fingertips. It contains predefined dashboards that visualize more than 40 key human capital management (HCM) metrics. Reliable data provides clear insights into the workforce, allows detailed monitoring, and enables customers to react proactively to unfavorable situations.
The SAP Executive HR Reporting rapid-deployment solution gives an instant overview of key HR metrics within an organization, delivered through a series of easy to consume executive dashboards. EPI-USE, an SAP services partner and a SuccessConsulting partner of SuccessFactors, an SAP company, will rapidly install the SAP solution, enabling HR executives and business partners within enterprises of all sizes to select and customize pre configured dashboards at a fixed price.
EPI-USE will install the SAP Executive HR Reporting rapid-deployment solution using the SAP rapid deployment methodology in as little as eight weeks with fixed time, cost and service scope. This pre-configured solution minimizes implementation risk and helps clients to achieve ROI quickly and affordably.
"As the war for talent intensifies, due to increased market competition and an aging workforce, organizations are under pressure to proactively identify and act on problem areas within the workforce in order to maintain their top performers," said Rowan Hinton, director of Analytics and Reporting, EPI-USE America, Inc. "With our SAP-qualified implementation service for the rapid deployment of SAP Executive HR Reporting, organizations can gain visibility into inefficient processes, as well as identify trends and behaviors in the workforce. This fixed-cost and low-risk solution allows HR professionals to quickly address their most pressing business demands. At the same time, the solution's modular approach gives them the full flexibility to add new features as needs evolve."
Rapid-deployment solutions are ready-to-use combinations of best-in-class software, pre-configured content and pre-defined services that have been specifically tailored to industries or line-of-business needs, all at a fixed price with fixed implementation time. They offer a quick, cost-effective method for standardizing processes and adopting the latest innovations in mobility and in-memory analytics with fewer migration risks. The average timeframe for a typical deployment is less than 90 days, which helps customers lower the cost of implementation and speed time to value, while retaining the flexibility to extend the solution wherever needed.
"Rapid-deployment solutions are fast becoming the new norm in how SAP and its partners deliver value at high speed to our customers. They address all areas of the SAP solutions portfolio, enabling our partners to immediately hit the sweet spots of the market," said Steven Birdsall, senior vice president and general manager, SAP Rapid Deployment solutions. "Together with our partners, we help customers adopt new innovations quickly and easily, reduce implementation time and cost, grow sustainably and predictively, ultimately to run better with SAP solutions."
EPI-USE's SAP-qualified implementation service for the SAP Executive HR Reporting rapid-deployment solution leverages SAP's rapid-deployment methodology and content. This further extends EPI-USE's capabilities, resources and expertise for SAP solutions. Rapid-deployment solutions allow partners to extend their SAP coverage beyond the SAP ERP application into new areas such as line-of-business and industry-specific solutions or innovation areas. They enable partners to approach dormant accounts with a modular, yet integrated solution.
For more information, visit EPI-USE's storefront on the SAP EcoHub solution marketplace at http://ecohub.sap.com/catalog/#!solution:reporting-rds. This community site makes it easier for customers to discover, evaluate and purchase partner solutions – such as EPI-USE's SAP-qualified implementation service for the SAP Executive HR Reporting rapid-deployment solution – that complement their SAP applications. SAP EcoHub integrates community input, user feedback, ratings and partner demos, enabling a more educated selection of solutions. Visitors can search for solutions in many ways, including industry or solution, key words, relevance or partner. Solutions can be evaluated online based on feedback from other users, partners and business experts. Visitors can also schedule a solution demo on SAP EcoHub with an SAP partner, request more information, and initiate purchase of a solution.
About EPI-USE
EPI-USE is a global organization that specializes in services in support of SAP® solutions and SuccessFactors® services plus products for on-premise, hybrid and cloud environments. Specialties include support of solutions from SAP and SuccessFactors for human capital management (HCM); payroll; enterprise mobility; analytics and reporting; business intelligence; governance, risk, and compliance; security; finance and logistics; as well as integration services. In addition, we offers application management services for post go-live, production support services and IT staffing, plus robust testing solutions and services. We also have full training offerings, including the development of instructor-led materials and e-learning content and delivery in support of solutions from SAP and other vendors.
Learn more at http://www.epiuse.com.
Follow EPI-USE on Twitter
Follow EPI-USE on Facebook
# # #
SAP and all SAP logos are trademarks or registered trademarks of SAP AG in Germany and in several other countries.
All other product and service names mentioned are the trademarks of their respective companies.