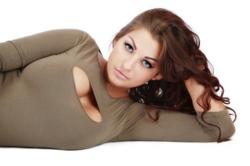 Larger models are really stepping into their own time
London, UK, 9th October 2012 (PRWEB UK) 10 October 2012
UK Model Agencies are proud to announce their new pages open for business. Aimed at helping a larger model make the best of themselves, the website with the largest database of model agents in the UK add new pages to their ever expanding website. Sourcing the latest up to date modelling information and news and passing it onto their readers, the team at UKMA have researched the market and know what they're about.
"Larger models are really stepping into their own time," explains Helen Stark, fashion editor for UKMA."It's fashionable for companies to show 'real' looking models at the moment and there is a backlash for airbrushing and too thin models. The buying public seem to have had enough of the unreal looking, unachievable model shape for most, particularly female models. Companies promoting clothing for the high street want to represent the current demographic and with the average woman in the UK a size 12-14, it's about time plus size models got a real shot and were accepted in the industry."
The model agency experts are at the very heart of the modelling industry and have seen a surge in plus size models chatting to each other on the new UKMA Facebook page.
"It's been great seeing our models all encouraging each other, sharing photos and compliments. It gives me great pleasure to see a network beginning to form and models making contact with each other, swapping stories, gossip and inside information," says Jim Dawson, Chief Press Officer "At the click of a mouse we have hundreds of agents spread all over the country and a lot of them are on the lookout for those models over the size 12 bracket. Modelling has always been competitive and even more so as the current climate dictates many companies aren't taking many new faces on their books." He goes onto explain, "A lot of men and women don't feel they're in the running because they may feel they are too big, but that's simply not the case. It's so much more acceptable for models of a larger shape and size to make it in this industry and now has never been a better time to try."
Visit http://www.ukmodelagencies.co.uk and see the latest plus size model information, news and advice as the pages are added.