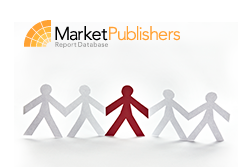 London, UK (PRWEB) October 09, 2012
Indonesia has the world's fastest growing wealth market. The total number of high net worth individuals (HNWIs) in the country increased by 67% during 2007–2011, reaching just over 37,400 individuals as of 2011, with a combined wealth of USD 241 billion. There are 626 ultra high net worth individuals (UHNWIs) in Indonesia, with Jakarta being home to the largest portion of them (55% or 345 of UHNWIs).
A bulk of local wealth is currently held offshore, mostly in private banks of Singapore, due to tax avoidance and risk diversification, as well as higher product sophistication across the straits.
New research study "Indonesia – 2012 Wealth Book: Asia's Emerging Giant" elaborated by WealthInsight has been recently published by Market Publishers Ltd.
Report Details:
Title: Indonesia – 2012 Wealth Book: Asia's Emerging Giant
Published: October, 2012
Pages: 119
Price: US$ 4,995.00
http://marketpublishers.com/report/business_services/wealth_management/indonesia-2012-wealth-book-asias-emerging-giant.html
The study provides extensive research and in-depth analysis of the HNWI population and wealth management market in Indonesia. Its scope comprises:

independent market sizing of Indonesian HNWIs across five wealth bands;
HNWI volume, wealth and allocation trends from 2007 to 2011;
HNWI volume, wealth and allocation forecasts to 2016;
HNWI and UHNWI asset allocations across 13 asset classes;
number of UHNWIs in each city;
fastest growing cities for UHNWIs;
number of wealth managers in each city;
city wise ratings of wealth management saturation and potential;
details of the development, challenges & opportunities of the wealth management and private banking sector in Indonesia;
size of local wealth management industry;
detailed wealth management and family office information;
insights into the drivers of HNWI wealth.
Report Contents:
1 Introduction
1.1 What is this Report About?
1.2 Definitions
2 Executive Summary
3 Wealth Sector Fundamentals
3.1 Political Background to the Wealth Sector
3.2 Economic Background
3.3 Benchmarking Indonesian Wealth in Context
3.3.1 Distribution of wealth
3.3.2 HNWI volume and wealth trends
4 Findings from the Wealthinsight HNWI Database
4.1 Trends in HNWI Wealth to 2016
4.1.1 HNWI trend analysis
4.1.2 Trends of the wealth bands
4.1.3 Demographic breakdown of HNWI
4.2 UHNWIs
4.2.1 UHNWI volume trend analysis
4.2.2 UHNWI wealth trend analysis
4.2.3 Per capita UHNWI trend analysis
4.2.4 Demographic breakdown of UHNWIs
4.2.5 UHNWIs – job titles
4.2.6 UHNWIs – industry breakdown
4.2.7 UHNWIs – industry performance
4.2.8 UHNWI breakdown by city
4.2.9 UHNWIs – city performance
4.2.10 UHNWIs – population densities
4.2.11 UHNWIs – city forecasts
4.3 UHNWIs – Billionaires
4.3.1 Billionaire volume trend analysis
4.3.2 Billionaire wealth trend analysis
4.3.3 Billionaire per capita net worth trend analysis
4.3.4 Billionaires by industry
4.3.5 Billionaires by city
4.3.6 List of billionaires
4.4 UHNWIs – Centimillionaires
4.4.1 Centimillionaire volume trend analysis
4.4.2 Centimillionaire wealth trend analysis
4.4.3 Centimillionaire per capita net worth trend analysis
4.5 UHNWIs – Affluent Millionaires
4.5.1 Affluent millionaire volume trend analysis
4.5.2 Affluent millionaire wealth trend analysis
4.5.3 Affluent millionaire per capita net worth trend analysis
4.6 Core HNWIs
4.6.1 Core HNWI volume trend analysis
4.6.2 Core HNWI wealth trend analysis
4.7 Core HNWIs – Mid-Tier Millionaires
4.7.1 Mid-tier millionaire volume trend analysis
4.7.2 Mid-tier millionaire wealth trend analysis
4.7.3 Mid-tier millionaire per capita net worth trend analysis
4.8 Core HNWIs – Lower-Tier Millionaires
4.8.1 Lower-tier millionaire volume trend analysis
4.8.2 Lower-tier millionaire wealth trend analysis
4.8.3 Lower-tier millionaire per capita net worth trend analysis
5 Analysis of Indonesian HNWI Investments
5.1 Analysis by Asset Classes
5.1.1 Changing trends in liquid assets (equity, fixed income and cash and deposits)
5.1.2 Trends in Alternative Assets
5.1.3 Trends in "Art, Wine and Wheels"
5.1.4 Trends of Investments in Real Estate
5.1.5 Trends of Investments in Cash and Deposits
5.1.6 Trends of investments in fixed income
5.1.7 Trends of investments in equity
5.1.8 Trends of investments in business interest
5.2 Analysis of Foreign Investments
5.2.1 Investments in the rest of the Asia-Pacific region
5.2.2 Investments in Europe
5.2.3 Investments in North America
5.2.4 Investments in the Middle East
5.2.5 Investments in Africa
5.2.6 Investments in Latin America
5.3 Analysis of Indonesian UHNWI Investments
6 Competitive Landscape of the Wealth Sector
6.1 Competitive landscape
6.1.1 Private banks
6.1.2 Wealth Managers
6.1.3 Family offices
6.1.4 Financial Advisors
6.2 Developments in Indonesia's Private Banking Industry
6.3 Indonesian Wealth Management Industry – Clientele Model and Maturity
6.4 Behavioral Mapping of Wealth Management and Private Banking Industry in Indonesia
6.5 Porter's Five Force Analysis – Wealth Management Industry in Indonesia
6.6 Financial Services Review
6.6.1 Retail banks
6.6.2 Fund Management
7 Appendix
7.1 Regulatory Environment in Indonesia
7.1.1 Banking regulations
7.1.2 Regulations on Taxes
7.2 Additional Country Background
7.3 Key Economic Trends and Drivers
7.3.1 LC to US$ exchange rate
7.3.2 Real GDP growth
7.3.3 Per capita GDP
7.3.4 Domestic market capitalization
7.3.5 Housing price index
7.3.6 Commodity index
7.3.7 Foreign direct investment
7.3.8 Investments of FIIs in equity products
7.3.9 Inflation rate
7.3.10 Interest rate
7.3.11 Balance of payments
7.3.12 Government debt
7.3.13 Stock market performance
7.4 Wealth Breakdowns
8 About WealthInsight
List of Tables
List of Figures
Companies Mentioned
...
More new market research studies by the publisher can be found at WealthInsight page.