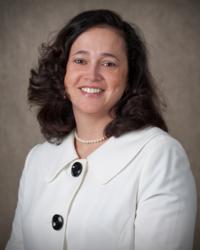 Richmond, VA (PRWEB) October 10, 2012
The Associated Press now reports (October 10, 2012, 12:33 am) that there are at least 119, confirmed cases, including 11 dead, of a rare and deadly fungal or asperigillus meningitis in several states arising from the administration of a tainted steroid injection for back pain. Attorney Stephanie E. Grana at Cantor Stoneburner Ford Grana & Buckner, P.C. in Richmond, Virginia is actively looking into potential cases of persons or their loved ones who have been injured by the contaminated steroid injections.
Cantor Stoneburner Ford Grana & Buckner, P.C. a leading Richmond firm, is investigating potential claims by individuals or their loved ones who have recently contracted fungal meningitis from the use of an epidural injection for back pain that contained a steroid distributed by the New England Compounding Center in Framingham, Massachusetts. It is not yet known exactly how many people may have been affected, though it could affect hundreds or even thousands of people who received the epidural steroid injections for back pain from July through September 28, 2012. The fungal meningitis outbreak has been linked to a steroid injection (methylprednisolone acetate) commonly used to treat back pain. U.S. health officials heightened warnings on Thursday regarding the New England Compounding Center, the specialty pharmacy linked to the meningitis outbreak. The company explained in an official statement that it had "voluntarily suspended operations and was working with regulators to identify the source of the infection."
States with healthcare facilities which received lots of the steroid recalled from New England Compounding Center include: California, Connecticut, Florida, Georgia, Idaho, Illinois, Indiana, Maryland, Michigan, Minnesota, North Carolina, New Hampshire, New Jersey, Nevada, New York, Ohio, Pennsylvania, Rhode Island, South Carolina, Tennessee, Texas, West Virginia and Virginia. The two facilities identified in Virginia include: Insight Imaging in Roanoke and New River Valley Surgery Center in Christiansburg.
Symptoms of the disease include severe or worsening headaches, nausea, vomiting, dizziness, light sensitivity, stiff neck, fever, and possibly, slurred speech, difficulty walking, loss of balance and difficulty urinating. Symptoms may take up to 6 weeks to appear. Fungal meningitis can be fatal. It is also especially dangerous for persons with weakened immune systems, including those with diabetes, cancer or HIV. If you have been exposed to steroids and are experiencing any of these symptoms, you are encouraged to contact your physician and/or seek immediate medical care.
If you or your loved one has had an epidural injection and are suffering from damages related to the fungal meningitis outbreak, please contact Attorney Stephanie E. Grana, Esquire at Cantor Stoneburner Ford Grana & Buckner, P.C. at 1-800-648-1488 or sgrana(at)virginiatrialfirm(dot)com.
Stephanie E. Grana is listed in Best Lawyers in America in medical malpractice law, and is AV® rated, Martindale-Hubbell's highest rating for legal ability and ethical standards. In 2010 she was recognized as one of the "Influential Women of the Year" by Virginia Lawyers Weekly and in 2012 as one of the "Top 50 Women Virginia Super Lawyers" and "Top 25 Richmond Area Super Lawyers."
The Richmond, Virginia law firm of Cantor Stoneburner Ford Grana & Buckner (CSFGB) is devoted to individuals and families devastated by personal injury, wrongful death, and other cases of serious personal, commercial, and economic loss. Our attorneys only handle the most serious plaintiff cases and have achieved over 60 verdicts and settlements of $1,000,000 or more. More information about CSFGB can be found at: http://www.virginiatrialfirm.com.
# # #
If you would like more information about this topic or to speak with a CSFGB attorney, please contact Jim Dingus at 804.644.1400 (ext. 396) or jdingus (at) virginiatrialfirm (dot) com