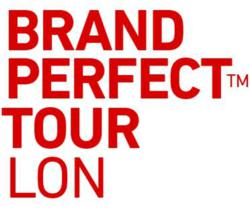 "Delegates will learn how retailers such as John Lewis and McDonald's are faring in an increasingly technology-driven environment, and discover what challenges these brands have overcome to achieve success," said Julie Strawson of Monotype.
London, England (PRWEB) October 10, 2012
The Brand Perfect Tour London – Adventures in Retail is back in town for the third time. This Think Tank and Master Class will be held at the Royal Society of the Arts (RSA) on 11th October and will address the issues retailers are facing when attempting to create and deliver multi-channel experiences. Delegates will discover how brands such as John Lewis and McDonald's are faring in an increasingly technology driven environment, where they have found success and the challenges they have faced.
As technology advances, consumers have the ability to interact with the brand at any time and on any device. But converting these opportunities into sales, while at the same time creating a consistent experience across all platforms, can create considerable hurdles for designers, developers and brand managers.
Brand Perfect is an industry movement, conceived by Monotype Imaging, to help brands keep pace with technological change and learn how to deliver seamless interactive experiences. This year's event will help brands determine how a creative idea can be executed and will look at the key drivers for creating a frictionless retail experience.
The event will feature presentations ranging from cross-platform media design to the ingredients developers require in a brief to ensure consistent campaigns. The keynote will be delivered by Martijn Bertisen, Head of Retail at Google, who will look at how disruptive technology is changing the face of retail and how consumers will respond.
Attendees will also gain hands-on insights into best practices, as they participate and contribute in the Brand Perfect Design Master Classes. With a brief from the fashion charity TRAID, delegates will be tasked with working on and improving the digital front-end experience of TRAID's retail offering.
Finally, Kati Price, Head of Digital at The Design Council, will chair a panel discussion featuring Scott Morrison from Diesel, David Law of SomeOne, René Batsford of The Coffee Mob and Michael Aneto of Perfect Fools. The panel will discuss how technology has enabled brands historically, what's coming around the corner and how brands can manage cultural change to keep pace with technological advances.
To learn more about the Brand Perfect event or join the Brand Perfect community to share ideas advice and best practice visit: http://brandperfect.org/
Follow us on Twitter: @brandperfect and Tweet your questions to the floor #brandperfect.