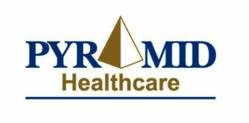 Altoona, PA (PRWEB) October 10, 2012
Today Pyramid Healthcare, Inc. announced that it acquired High Focus Centers. Headquartered in Summit, New Jersey, High Focus is a provider of high quality, structured outpatient mental health and addiction treatment programs. With facilities located in Paramus, Parsippany, Cranford and Freehold, High Focus is a leader in Northern NJ in the provision of treatment for chemically dependent and mentally ill adults and adolescents.
Headquartered in Altoona, PA, Pyramid is one of the largest providers of drug/alcohol and mental health treatment for adults and adolescents in Pennsylvania with 28 treatment facilities throughout the state.
Pyramid Healthcare CEO Jonathan Wolf commented, "We are excited about the opportunity to team up with High Focus Centers. Their 175 staff members provide the very highest quality behavioral health treatment. Together, the capabilities of Pyramid and High Focus will allow us to even further improve our treatment programs and expand our reach to those in need of effective behavioral healthcare."
Matt Blevins, Vice President of Clearview Capital added, "Both Pyramid and High Focus have long histories of providing exceptional behavioral healthcare in multiple locations, using intensive treatment modalities. We are looking forward to combining the two organizations with their respective, dedicated staff and leadership, and are happy to provide capital and expertise to help them expand their very critical healthcare mission."
High Focus employs 175 staff and offers adult and adolescent Intensive outpatient programs for chemically dependent individuals, in addition to Intensive outpatient and partial day programs for mentally ill adults and adolescents.
Pyramid employs 670 staff members throughout the state of Pennsylvania. Facilities include residential alcohol and drug treatment centers for adults in Altoona, Tyrone, Belleville and Pittsburgh, adolescent residential drug and alcohol treatment facilities in Pittsburgh and Quakertown, outpatient offices in Erie, Pittsburgh, Altoona, York, Chambersburg and Allentown, methadone clinics in Butler, Altoona and York, a group home in Blandburg, therapeutic schools in Blandburg and Pittsburgh and schools for autistic children in DuBois and Clearfield, PA. Pyramid also has a detoxification and rehabilitation residential treatment facility under development in Stroudsburg, PA. In May, 2012 Pyramid acquired October Road, a provider of outpatient and home-based behavioral healthcare based in Asheville, North Carolina and serving the western North Carolina area.
Pyramid Healthcare is owned by Clearview Capital, a Connecticut-based private equity firm that has previously acquired businesses in multiple industries, including Trevose, PA-based Senior Care Centers of America, the country's largest operator of adult day care centers. Clearview specializes in assisting its portfolio companies by providing growth capital and management expertise to expand their services and operations.