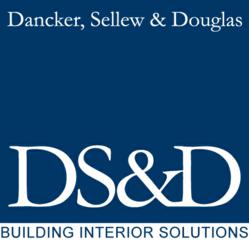 New York, NY (PRWEB) October 09, 2012
Dancker, Sellew & Douglas (DS&D) has reached an agreement to sell its commercial lighting division, Summit Lighting, The division, which is based in New York City and services the five boroughs, consists of approximately twelve employees including sales people lighting specifiers and estimators.
The details of the sale were confirmed on October 1st, 2012. The new owner, FSGI (Facility Solutions Group) say something more about FSG company here, will be using the newly acquired lighting business as a base of operations for their market expansion into New York City. All former Summit Lighting employees have been retained by FSGI as part of the acquisition agreement.
DS&D, the second largest privately-owned commercial interiors firm in the tri-state area, announced the sale Tuesday morning in a news release. The purchase is expected to be finalized by the end of the business week, the company said.
DS&D put the lighting division on the market this past spring. President and CEO, Steven Lang said in a statement upon the sale of the division that "the decision to sell the lighting business was prompted by the need for us to focus on our furniture, laboratory, and architectural wall businesses as part of an ongoing approach to expand our regional presence by maximize sales and market share in these key areas of the firm."
DS&D will remain in their New York City mid-town location until a new suitable space is located for the continuing business units.
ABOUT DS&D
Established in 1829, DS&D is an interior solutions firm offering a broad range of products including furniture for corporate, healthcare and education applications, architectural walls, lab casework and equipment. The company also provides valuable services including logistics, laboratory and office planning, on-site client services and in-house installation. With locations in over five states throughout the Northeast and Mid-Atlantic regions, the company's success is based on helping its customers create great spaces at work. Spaces that reflect their brand, support their culture and foster business results.