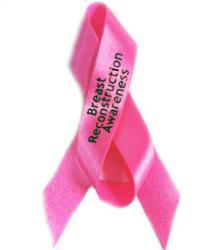 ImplantInfo will be working throughout October to support NBCAM and raise awareness for breast reconstruction.
Park City, UT (PRWEB) October 10, 2012
The current statistics of the occurrence of breast cancer in the United States are staggering. The American Cancer has compiled annual data and released the information. According to its sources, an estimated 288,130 news cases of breast cancer were diagnosed in 2011. Additionally, one-in-eight women will develop invasive breast cancer in her lifetime.
ImplantInfo is gearing up to recognize National Breast Cancer Awareness Month (NBCAM) for October. Established in 1985 by the American Cancer Society, NBCAM runs annually for the month of October to raise awareness for the disease and to promote mammograms for women as the best way for detection.
October and the pink ribbon are now recognized globally for breast cancer awareness, with a number of "Race for the Cure" fundraisers being held everywhere from Sydney to Paris and Tokyo to New York. Professional sports are even involved, with the National Football League encouraging teams to incorporate pink in their uniforms throughout October.
In conjunction with NBCAM, BRA Day promotes breast reconstruction awareness. This year, BRA Day will occur on October 17, 2012. Studies have shown that women who undergo a mastectomy or double mastectomy long to regain their feminine shape to feel like a woman again. Even with this sentiment, research shows that 70 percent of women with cancer are unaware of their post mastectomy reconstruction options.
Events like BRA Day are helping to inform women and bring attention to breast reconstruction. According the American Society of Plastic Surgeons (ASPS) annual report, the number of breast reconstruction surgeries is on the rise. The ASPS reports 96,277 breast reconstructions performed in 2011, showing a 22 percent increase since 2000, when only 78,832 were performed. Though the numbers are increasing, still fewer than 25 percent of women who have a mastectomy get a breast reconstruction surgery.
ImplantInfo will be working throughout October to support NBCAM and raise awareness for breast reconstruction. The website will feature a number of informative articles, spanning overall breast health, cancer detection with breast implants, and a complete guide to breast reconstruction. Additionally, ImplantInfo will call on visitors to submit stories about breast reconstruction to help other women who might be facing similar struggles.