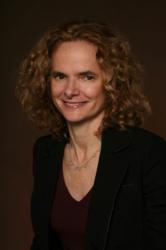 Volkow's background demonstrates MOSI's core values for our youth on drug prevention and education.
Tampa, FL (PRWEB) October 09, 2012
Tickets are still available to the Museum of Science & Industry's annual fundraiser – the National Hispanic Scientist of the Year gala on Saturday, Oct. 27, at 7 p.m. This year the gala honors Nora D. Volkow, M.D., Director of the National Institute on Drug Abuse (NIDA) at the National Institutes of Health and one of Time magazine's "Top 100 People Who Shape Our World." NIDA supports most of the world's research on the health aspects of drug abuse and addiction.
Volkow's work has been instrumental in demonstrating that drug addiction is a disease of the human brain. As a research psychiatrist and scientist, Dr. Volkow pioneered the use of brain imaging to investigate toxic effects of drugs and their addictive properties. Her studies have documented changes in the dopamine system affecting the actions of frontal brain regions involved with motivation, drive, and pleasure and the decline of brain dopamine function with age. She has also made important contributions to the neurobiology of obesity, ADHD, and the behavioral changes that occur with aging.
"It's an honor for MOSI to present this award to Volkow," said Wit Ostrenko, MOSI president. "As the Director of NIDA, we feel Volkow's background demonstrates MOSI's core values for our youth on drug prevention and education, and directly ties into our current visiting exhibition from the DEA, Target America: Opening Eyes to the Damage Drugs Cause."
The original development of MOSI's National Hispanic Scientist of the Year award and fundraiser was prompted in 2000 when statistics showed an alarmingly high dropout rate for Hispanic students. Department of Education research shows that Hispanics are more likely to drop out of high school than any other ethnic group in the U.S. According to the National Center for Education Statistics, the 2008 dropout rate for Hispanic students was 18.3% compared to 9.9% for African Americans and 4.8% for Caucasians.
In an effort to combat this type of disparity in the Hispanic community, proceeds from the event help provide more than 1,300 students from underserved communities and low-income schools an exciting day of mentoring with Dr. Volkow and access to over 450 MOSI hands-on exhibits during "Meet the Scientist" Day, which will take place on Friday, Oct. 26. Event proceeds also help to fund MOSI's YES! (Youth Enriched by Science) Team, an educational enrichment and vocational training program designed to help at-risk youth develop and progress in a supportive peer-group environment. This year's presenting sponsor is Bright House Networks.
Additional information on Volkow:
Dr. Volkow was born in Mexico, attended the Modern American School, and earned her medical degree from the National University of Mexico in Mexico City, where she received the Premio Robins award for best medical student of her generation. Her psychiatric residency was at New York University, where she earned the Laughlin Fellowship Award as one of the 10 Outstanding Psychiatric Residents in the USA.
During her professional career, Dr. Volkow has been the recipient of multiple awards, including her selection for membership in the Institute of Medicine in the National Academy of Sciences and the International Prize from the French Institute of Health and Medical Research for her pioneering work in brain imaging and addiction science. She was recently named one of Time Magazine's "Top 100 People Who Shape Our World" and was included as one of the 20 people to watch by Newsweek magazine in its "Who's Next in 2007" feature. She was also included in Washingtonian Magazine's 2009 list of the "100 Most Powerful Women" and named "Innovator of the Year" by U.S. News & World Report in 2000.
About MOSI (Museum of Science & Industry)
MOSI is a not-for-profit, community-based institution and educational resource dedicated to advancing public interest, knowledge, and understanding of science, industry, and technology. With a total size of over 400,000 square feet, MOSI is the largest science center in the southeastern United States, and home to the only IMAX® Dome Theatre in the state of Florida. Kids In Charge! The Children's Science Center at MOSI is the largest children's science center in the nation. Disasterville, featuring Bay News 9 WeatherQuest, combines education and 10,000 square feet of interactive exhibits on the science behind natural disasters. MOSI's newest permanent exhibition, The Amazing You, presented by MetLife Foundation and sponsored by Blue Cross and Blue Shield of Florida, explores the fascinating world of birth through end-of-life. Conquer your fears and experience an adrenaline rush like no other on MOSI's permanent attractions, the Sky Trail® Ropes Course and Zip Line. Also, guests can now Dream it – Make it – Do it in MOSI's technology playground & inventor's studio, Idea Zone. MOSI is the proud winner of the 2009 National Medal for Museums by the Institute of Museum and Library Services, the nation's highest honor for museums. For more information on MOSI, visit http://www.mosi.org.
Former MOSI National Hispanic Scientist of the Year Award honorees
Cristián Samper (2011), Director of the Smithsonian Institution's National Museum of Natural History Dr. Dan Arvizu (2010), Director and Chief Executive of the U.S. Department of Energy's National Renewable Energy Laboratory; Dr. Nils J. Diaz (2009), chair of the U.S. Nuclear Regulatory Commission; Dr. Lydia Villa-Komaroff (2008), molecular biologist; Dr. Louis A. Martin-Vega (2007), industrial engineer; Dr. Inés Cifuentes (2006), seismologist; Dr. Edmond J. Yunis (2005), physician, researcher, Harvard professor; Dr. Antonia Coello Novello (2004), former U.S. Surgeon General; Dr. Mario Molina (2003), Nobel Laureate in Chemistry; Fernando "Frank" Caldeiro (2002), NASA Astronaut; Dr. Alejandro Acevedo-Gutiérrez (2001), Marine Biologist.