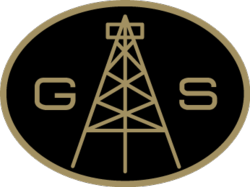 Houston, Texas (PRWEB) October 10, 2012
G.A.S. Unlimited, Inc. has several high priority jobs and is looking for qualified professionals to fill the following positions (job descriptions attached):
•Planning and Control Technician
•Senior Electrical Designer/Checker
•Senior Control Systems Designer
•Project Director (Morgan City, LA)
•Senior Planner/Scheduler (Morgan City, LA)
•Pipe Stress Engineer
•Observer (Canada)
•Document Control
•Project Superintendent (Houston and GoM)
•Project Engineer (Houston and GoM - Houma, LA)
•Structural Engineer (Houston or New Orleans)
•Chemical Engineer
•Mechanical Engineer (Houston or New Orleans)
To learn more about these opportunities contact G.A.S. Unlimited today!
If otherwise noted, the positions are in the Houston area. If interested, send your resume to jobs(at)gasunlim(dot)com
If you don't see a job that matches your skill set, find more job opportunities with G.A.S. by clicking here.
At G.A.S. we are dedicated to creating beneficial career opportunities throughout the oil and gas industry. We ensure that your knowledge is put to good use in a working position – and environment – that provides the best opportunity for you to thrive. We operate on the understanding that it is our employees that make G.A.S. a successful business, and we are dedicated to generating rewarding employment opportunities in return.