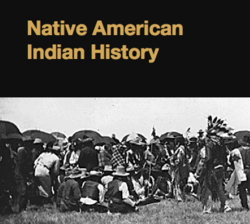 Phoenix, AZ (PRWEB) October 12, 2012
American Indian culture is revitalized by the launch of a new educational website that aims to enlighten people about Native American tribes and customs.
The website, NativeAmericanIndianHistory.com, explores the history and culture of distinctive Native American tribes. Folklore and tales of the Navajo people, the largest Native American tribe in the Southwestern United States, and the Zuni tribe are prominent features highlighted on the site.
"Researching American Indian culture is really enlightening, there is so much rich history to explore," said Carla Stapely, writer at NativeAmericanIndianHistory.com. "Being able to bring the stories of American Indian culture to life through a beautifully designed website and attract people's attention makes it profoundly exciting."
Native American Indian history dates back to thousands of years. The southern migration of the Navajo people that took place around 1400CE is a huge milestone in Native American Indian history. Historians today are still learning more and more about American Indian culture and the progression of different tribes throughout the years.
"Much of American Indian culture has changed in the 400 years since the Navajo migration," according to Stapely. "We have much to keep learning about American Indian culture and I hope that through the launch of this website, people will walk away with a deeper understanding and appreciation of American Indian culture."
NativeAmericanIndianHistory.com was launched earlier this year. To learn more about American Indian culture and Native American Indian history, visit the official site at nativeamericanindianhistory.com.