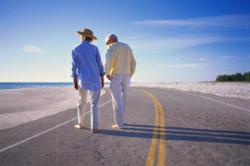 Orlando, FL (PRWEB) October 11, 2012
N-Motion Auto Transport offers Express Door-to-Door Snowbird Transport Service to and from Florida. They can transport customers vehicles to anywhere in the USA or Canada, and the vehicle never touches the road. This is especially helpful for RV drivers who tow their car. N-Motion Auto Transport's new "Snowbird" service eliminates the extra stress this causes, and the vehicle will arrive safe and sound when its needed!
N-Motion Auto Transport also provides service for "Snowbirds" that prefer the deserts of Arizona and California. They provide reliable auto transport and door-to-door delivery, so customer's don't have to deal with getting the vehicle to a terminal or worry about picking it up at one. Discounts are given to "Snowbird" clubs that are traveling to the same area and if they can fill up a truck.
N-Motion Auto Transport customers can depend on them for reliable car shipping services. Seasonal customers (snowbirds) are some of their most loyal customers. N-Motion Auto Transport understands that customer's needs, styles and priorities differ slightly than other auto transport customers.
When it is time to make your seasonal move, snowbirds can count on N-Motion Auto Transport. They are ready and standing by. Call 1-855-407-4160 for a FREE Car Shipping Prices.