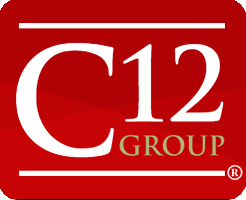 Greensboro, NC (PRWEB) October 09, 2012
C12 member, Steve Wright was elected 2012 - 13 Chairman of the American Road & Transportation Builders Association (ARTBA). Mr. Wright is a C12 member in Chattanooga and is President and CEO of Wright Brothers Construction. Wright also makes ARTBA history by being the first Young Executive Development Program graduate to become Chief Elected Officer.
Established 110 years ago in New York City, and now headquartered in the Nation's Capital, ARTBA represents the public and private sector members of the transportation design and construction industry before Congress, the White House, federal agencies, news media and general public.
James Luster C12 Area Chair – East Tennessee says, "For those who know Steve Wright, we are not at all surprised at his election to Chairman of the ARTBA. He is a man of integrity, who has been a strong contributing member of his C12 Group, bringing improvement to his business, while integrating his faith into his business at the same time."
C12 Groups are designed for CEO/Owners who desire to grow their businesses into all they can be in both success and significance. They focus on life-long learning and interaction among business professionals through "best practice" business and ministry materials that incorporate Biblical principles.
Buck Jacobs, a dedicated Christian, author and CEO, founded C12 in 1992. C12 is a growing network of more than 1000+ members in 75 metro areas across America and is comprised of Christian CEOs and business owners who seek to grow professionally and spiritually with other like-minded executives.
# # #
If you would like more information on The C12 Group, please visit http://www.C12Group.com or contact C12's Home Office (336-841-7100 or info (at) C12Group (dot) com).
The C12 Group
4101 Piedmont Parkway
Greensboro, NC 27410
Phone: 336-841-7100
info(at)C12Group(dot)com
http://www.C12Group.com