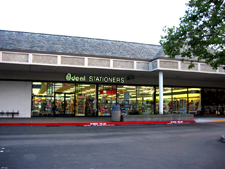 More than just a stationery store
Mill Valley, CA (PRWEB) October 10, 2012
Ideal Stationers are pleased to announce their 47th anniversary this year, celebrating the steady growth and loyal client base that they have achieved since 1965. "We provide our customers with Office products that you find in all the national chain stores, plus a large selection of quality products that are unique and have a special appeal to our bay area customers" "Our goal is to exceed our customers' expectations in every area." said Ron Clare, owner of Ideal Stationers.
Ideal Stationers carries an array of quality stationery (including Crane cotton paper), cards, (Hallmark and alternative brands), gifts, including Webkinz, Willow Tree figurines, unique toys, and hard to find new items like Laser Pegs. We also carry a large selection of Klutz books, School art and craft materials, Baggalini bags, Crabtree & Evelyn personal care products, and a large selection of other gift products for every occasion. For further information about Ideal Stationers, including store locations, store hours, sales and new products, visit their Facebook page at http://www.facebook.com/ideal411.
About the company:
Ideal Stationers is a business well known to Marin County residents. They presently operate three retail stores, offering office products, cards, and gifts. Ideal Stationers is competitive with the superstores because of its membership in a buying group with over $7 billion in purchasing power.
Today, 30 people are employed at Ideal Stationers. Employees are committed to understanding their customers' needs and serving them with pride and excellence. With a rich tradition of putting customers and employees first, they believe in strong loyalties and long-term relationships. As a result, the company has achieved steady growth throughout the area.