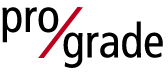 When someone becomes overweight it affects their metabolism and the way their body processes fat and sugar.
West Palm Beach, FL (PRWEB) October 11, 2012
Grape skins may not seem like a cornerstone of a healthy diet, but recent research suggests they contain vital compounds that can alter metabolism – even increasing the rate at which the body produces hormones that burn fat and control blood sugar. Prograde, a nutrition company that produces supplements for an active lifestyle, is putting these compounds to work in a new product, Prograde Genesis.
Grapes are healthy for a number of reasons, including the vitamins they contain and their high antioxidant content. But increasingly, research has focused on specific compounds – resveratrol and pterostilbene – that are found primarily in the skins of grapes and blueberries. In studies, resveratrol successfully increased the expression of a crucial protein that in turn increases the production of adinopectin, one of the key hormones the body uses to metabolize fat and glucose.
"This link is central to our understanding of weight loss," said Dietitian Jayson Hunter, head researcher at Prograde. "When someone becomes overweight it affects their metabolism and the way their body processes fat and sugar. Even as little as ten extra pounds can cause a metabolic change that makes it difficult, on a biological level, to return to a healthy weight. These compounds are key to shifting the metabolism back, making exercise and proper diet far more effective at shedding pounds."
Prograde has focused on the more potent of the two compounds, pterostilbenes, which it has included in its new greens powder, Prograde Genesis.
"Genesis is designed to be more than just a greens supplement," said Hunter. "We've loaded it with the most potent blend of fruits and vegetables on the market. One of the most important of these are the pterostilbenes that help people lose weight. It's a complete health product. You take it once a day, and get more of the nutrients you need than any meal could give you."
Other potential benefits of pterostilbenes include reducing inflammation, fighting cancer, regulating blood glucose and improving cardiovascular health.
About Prograde
Prograde Nutrition was founded by fitness experts who wanted to find higher quality supplements for their clients. Prograde emphasizes careful scientific research and testing, and distributes its supplements only through qualified medical and health professionals. Information can be found at http://www.getprograde.com/resveratrol-and-adiponectin-levels.html.